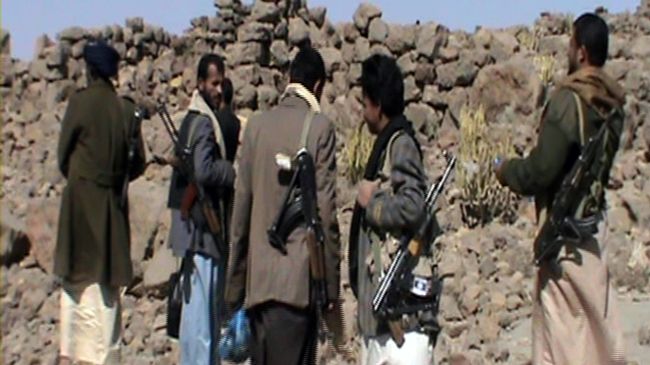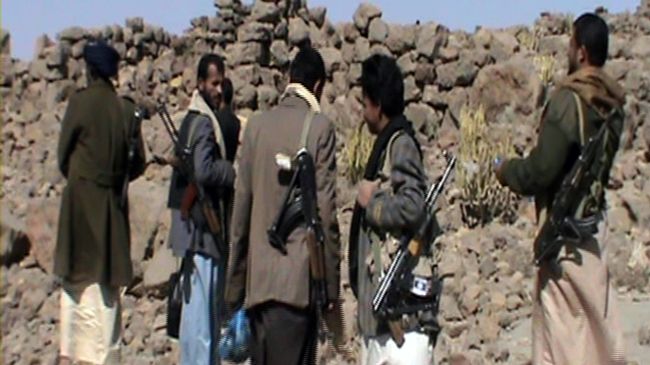 Latest reports say at least 10 Yemeni soldiers and militants from pro-government tribes have been killed in a series of violent clashes with Houthi fighters.
Local Yemeni government officials say the fierce clashes erupted after Houthis tried to close the road linking the capital, Sana'a, to three southern provinces of Marib, Shabwa and Hadramout.
The Yemeni officials have accused Houthi fighters of trying to cut gas and oil supplies to Sana'a.
Media reports say at least 11 Houthi militiamen were arrested and handed over to army forces.
The latest developments come as Houthi supporters and their allies continue their sit-in along the road to Sana'a International Airport.
Houthis have been holding demonstrations since August 20 when they strengthened their positions in the Yemeni capital in an effort to press the government to quit.
The Shia movement and its supporters are demanding the resignation of the government and the reversal of recent increases in fuel prices. In response, the government has only offered a cabinet reshuffle and minor reforms.
Yemeni President Abd Rabbuh Mansur Hadi had earlier called for a dialogue in an attempt to ease the tensions and invited the Houthi representatives to join a "unity government."
Houthis accuse the government of corruption and marginalizing the Shia community.
The Houthi movement played a key role in the popular revolution that forced former dictator, Ali Abdullah Saleh, to step down.
Saleh, who ruled Yemen for 33 years, stepped down in February 2012 under a US-backed power transfer deal in return for immunity, after a year of mass street demonstrations demanding his ouster.