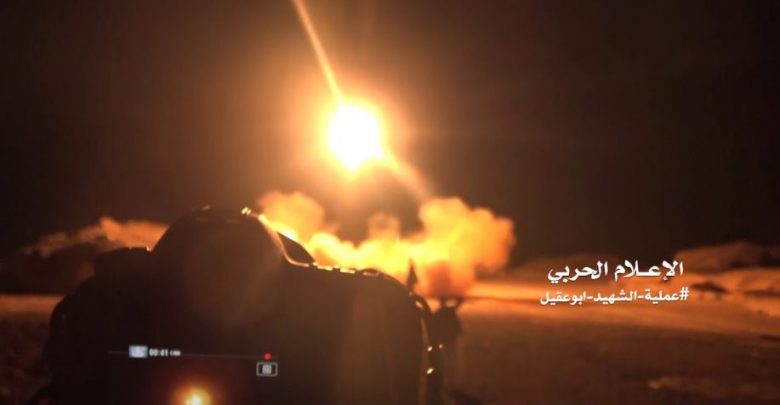 The Houthi forces unleashed a barrage of ballistic missiles into southern Arabia yesterday, the Yemeni group's official media wing reported.
According to the report, the Houthi forces fired several Zilzal-1 ballistic missiles at a Saudi regime base in the Raboa District of the Asir province.
The Houthi forces have claimed that their missile attack resulted in the destruction of two artillery field guns that were present at this Saudi Coalition base.
This Houthi attack was conducted in response to the Saudi regime Navy's missile strikes on their positions in the Abs region of Yemen's Hajjah Governorate.