Yemen
Houthi protesters, Yemen police clash in Sana'a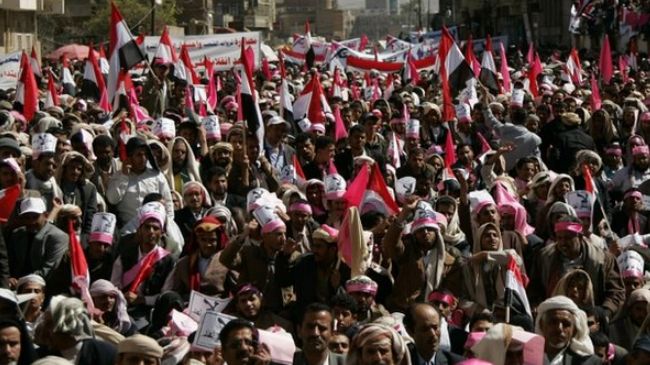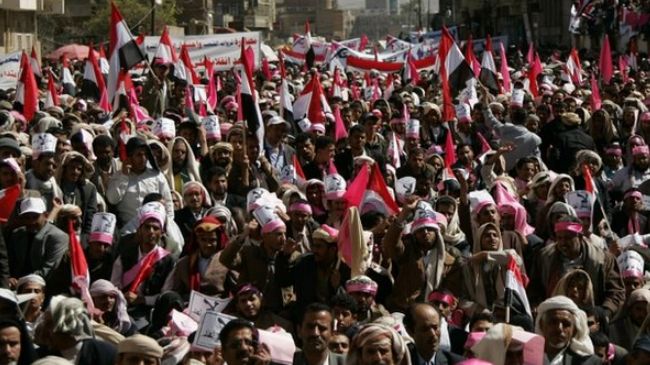 Thousands of Houthi protesters and their supporters demanding the downfall of the Yemeni government have once again clashed with soldiers in the capital, Sana'a.
Yemeni sources say casualties are feared after heavy clashes erupted near the house of President Abd Rabbuh Mansour Hadi on Friday.
Hours earlier, three Yemeni state TV channels stopped transmitting for several hours after their studios came under fierce fire.
President Hadi held an emergency meeting on Thursday night after the revolutionaries stormed state TV headquarters in a northwestern suburb of Sana'a.
Yemen's civil aviation agency said most foreign airlines had suspended flights to Sana'a for 24 hours for security concerns.
Nearly 40 people were killed on Thursday after members of the pro-government Islah Party and security forces ambushed a convoy of Houthis in an area north of Sana'a. That brought to over 80 the number of people killed in clashes in the past three days in Yemen.
Protesters have been staging demonstrations in the capital for nearly a month, demanding the formation of a new government and reinstatement of fuel subsidies. They say the government is corrupt and marginalizes the country's Shia community.
Meanwhile, the Human Rights Watch (HRW) recently called on Yemeni authorities to probe the use of force against anti-government protesters in Sana'a and other cities.
The Houthi movement played a key role in the popular revolution that forced former dictator, Ali Abdullah Saleh, to step down in February 2012.