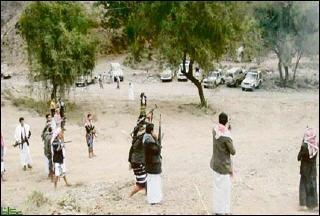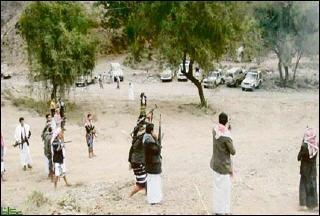 Yemen Hezbollah Movement Houthi fighters captured an army base and several soldiers on Monday in clashes with the army which killed 10 people, Houthis and government officials said.
Houthis said that a number of soldiers had been taken hostage at the Zuala army base in the flashpoint north district of Harf Sufyan.
Among those killed in the clashes were fighters, soldiers, and tribesmen from the Ibn Aziz tribe which allied with the government against the Houthis in the northern war. Both sides declined to say how many men they lost.
Yemen agreed a truce with Houthis in February to halt a war that has raged on and off since 2004 and displaced 350,000 people. But instability still threatens Yemen.
Separately, security forces in southern Yemen killed three men believed to be al Qaeda members in continuing security sweeps following the militant group's recent attacks on state security forces, a local security official said on Monday.
Ahmed al-Maqdisi, head of security in the southern province of Shabwa, said the three men were suspected of participating in an attack on Thursday on a security convoy in Shabwa that killed five soldiers and was blamed on al Qaeda.