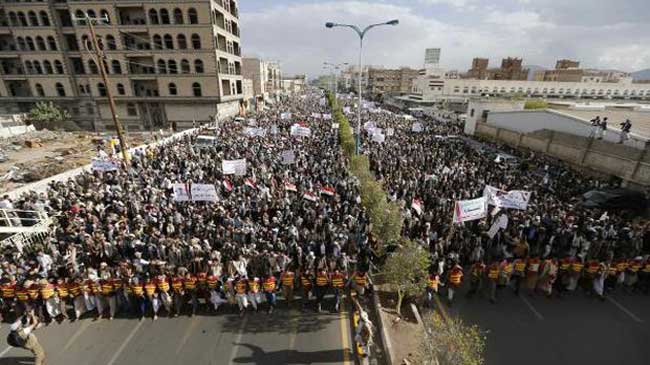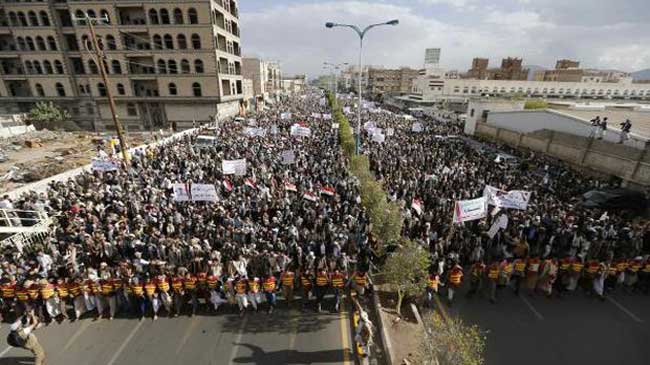 Hundreds of thousands of Houthis and their supporters have taken to the streets of the capital, calling on the government to resign.
The demonstrations come after the Houthi leader sent a list of demands to the Yemeni president, advising him to sack the prime minister to form a new government and to end the cutting of fuel subsidies.
President Abd Rabbuh Mansour Hadi has refused to meet the Houthi demands, and called on the movement to end their campaign in Sana'a.
In an unprecedented move the UN Security Council demanded that the Houthi protesters end their anti-government protests.
The Houthi movement played a key role in the popular uprising that forced former dictator Ali Abdullah Saleh to step down in 2012.
Saleh, who ruled Yemen for 33 years, stepped down under a US-backed power transfer deal in return for immunity, after a year of mass street demonstrations demanding his ouster.