Syria
HRW: 100s of Syrians stranded at Jordan border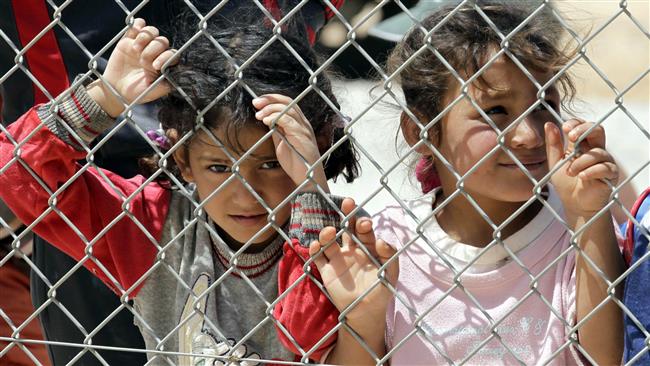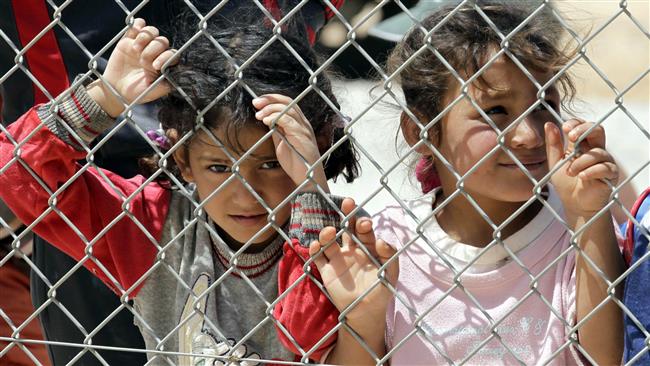 Hundreds of Syrian refugees are stranded at the Jordanian border crossings because of Amman's severe restrictions against them since late March 2015, Human Rights Watch (HRW) says.
Jordan has "no excuse to abandon newer arrivals in remote areas for weeks without effective protection and regular aid access," said Nadim Houry, the rights group's deputy director for the Middle East and North Africa.
The group also urged the Jordanian government to let the Syrian refugees enter the country and let United Nations High Commissioner for Refugees (UNHRC) register them as asylum seekers.
The HRW warned that the stranded Syrian refugees have limited access to food, water, and medical assistance.
"Each Syrian stuck in the desert is a testament to the failure of the badly needed international refugee response," Houry said, adding that "But leaving desperate people in a desert border zone is not the answer."
Aid agencies estimated that about 2,500 people were stranded at the Jordanian border by April 10, but the number had dropped to around 1,000 by late May after the Jordanian border guards allowed some of them to move out of the border zone.
Human Rights Watch stressed that other countries should share responsibility and accept vulnerable Syrians for entry and resettlement.
Jordanian Prime Minister Abdullah Ensor said on March 31 that the number of Syrian refugees had exceeded Jordan's capacity to respond. By May, Jordan had 627,000 Syrian refugees registered with UNHCR.
Meanwhile UN Under-Secretary-General for Humanitarian Affairs and Emergency Relief Coordinator Valerie Amos said on May 29 that the situation in Syria is "extremely grave and deteriorating by the day."
She stressed that "The international community more broadly needs to do more to protect civilians and ensure greater accountability for violations of international humanitarian law."
Syria has been gripped by crisis since March 2011. More than 220,000 people have been killed in the chaos, according to UN report.
Over 3.8 million displaced Syrians have fled the unrest to neighboring countries, namely Jordan and Lebanon, and more than 7.2 million others have become internally displaced, according to the United Nations.