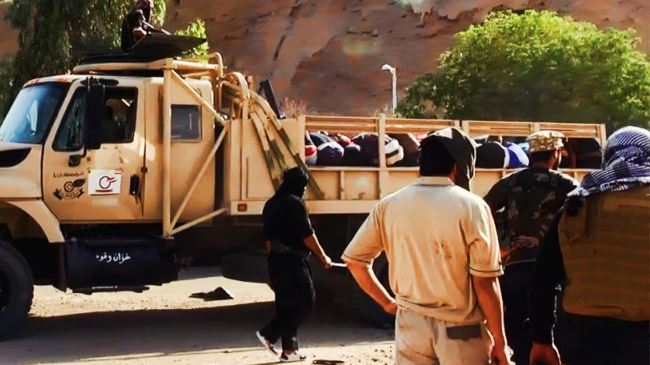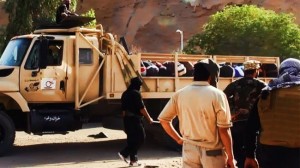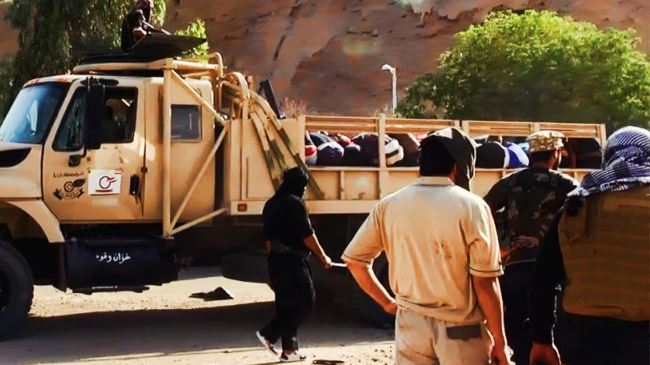 Human Rights Watch (HRW) says militants from the so-called Islamic State of Iraq and the Levant (ISIL) have executed Iraqi soldiers en masse this month.
The Takfiri militants in mid-June uploaded photos of what they claimed to be the bodies of dozens of Iraqi security forces whom they had executed in the city of Tikrit.
The HRW said in a Thursday statement that the analysis of the photographs and satellite imagery strongly indicates that the militant group "conducted mass executions in Tikrit after seizing control of the city on June 11, 2014."
The human rights organization said the death toll was between 160 and 190 people in at least two locations between June 11 and June 14. The ISIL had claimed to have killed 1,700 soldiers in Tikrit.
The HRW further said that the number of the victims could be much higher than the bodies it found, with its emergencies director Peter Bouckaert noting, "The photos and satellite images from Tikrit provide strong evidence of a horrible war crime that needs further investigation."
The organization has located two of the trenches filled with bodies through cross-checking against ground features and landmarks in the photographs posted online by the ISIL terrorists. A third trench could not be located.
"Murder, when systematic or widespread and committed as part of a deliberate policy of an organized group, can be a crime against humanity," the HRW stressed.
Bouckaert also said the ISIL "is committing mass murder, and advertising it as well," and warned them that "the eyes of Iraqis and the world are watching."
Over the past days, heavy clashes have been underway between Iraqi armed forces and the ISIL terrorists, who have threatened to spread their acts of violence to Baghdad and other Iraqi cities.
Iraqi Prime Minister Nouri al-Maliki has vowed that the country's security forces would confront the foreign-sponsored militants.