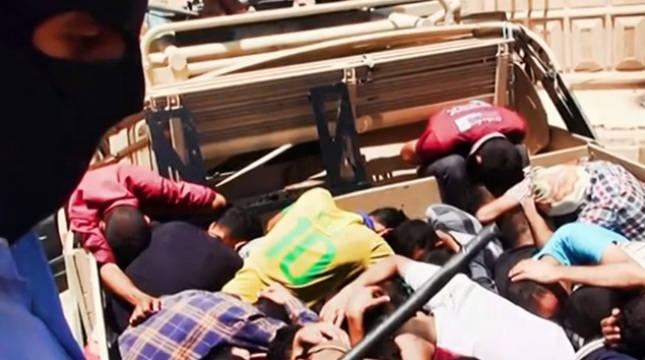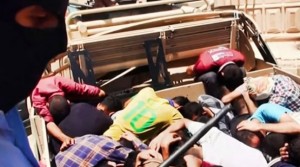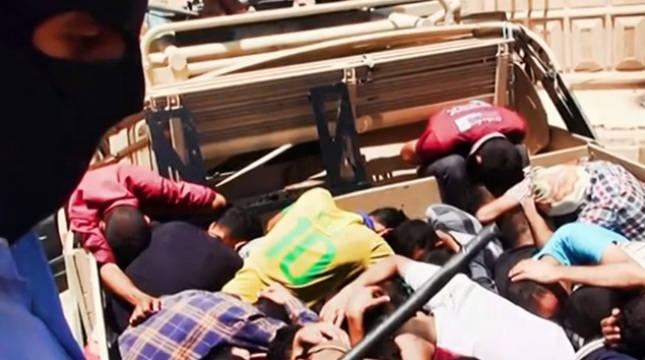 Photograph and satellite imagery indicate that Islamic State in Iraq and the Levant (ISIL) insurgents have carried out mass executions in the northern Iraqi city of Tikrit, Human Rights Watch reported on Friday.
ISILNew York-based Human Rights Watch said that between 160 and 190 men were killed in at least two locations in and around Tikrit – the hometown of late Iraqi dictator Saddam Hussein – between June 11 and 14.
It said that the death toll could be much higher but the difficulty of locating bodies and getting to the area had prevented a full investigation.
Pictures posted on HRW's website showed a row of men lined up face-down in trenches being shot by gunmen.
"The photos and satellite images from Tikrit provide strong evidence of a horrible war crime that needs further investigation," Human Rights Watch emergencies director Peter Bouckaert said in a statement.
"They and other abusive forces should know that the eyes of Iraqis and the world are watching."