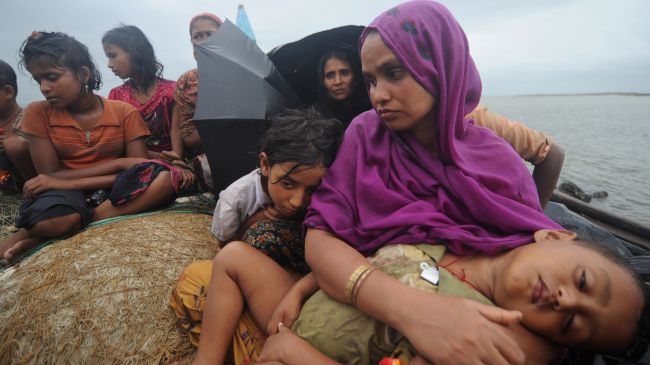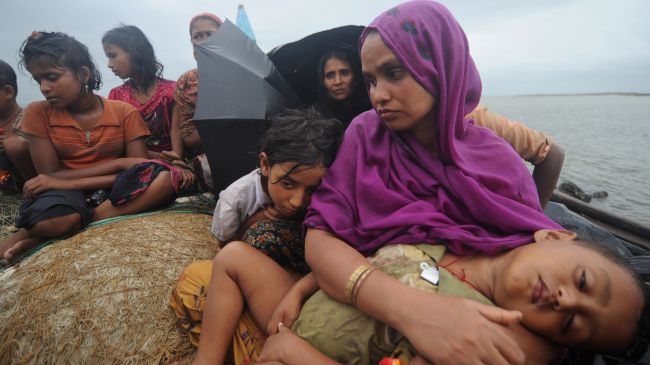 A leading human rights group has condemned the shooting of fleeing Rohingya Muslims by Thailand's navy, urging the government to launch an immediate investigation into the deadly shooting.
Human Rights Watch (HRW) said in a report on Wednesday that Thai sailors opened fire on a group of 20 Rohingya asylum seekers off the coast of Phang Nga province on February 22, as they jumped into the water to escape custody. Two people were killed in the shooting.
There were 130 Rohingyas fleeing Myanmar's violence on the boat, which had run out of fuel on its journey from Myanmar to Malaysia.
"Rohingya fleeing Burma (Myanmar) should be given protection, not shot at," Brad Adams, the HRW Asia director, said.
Survivors of the incident told HRW that their drifting boat was taken to Surin Island by the help of Thai fishermen on the morning of February 20. However, at around 6:30 pm same day, Thailand's navy patrol boat numbered TOR214 arrived at the island and towed the Rohingya boat back to the sea.
As they arrived at a pier at 5:00 am, the navy personnel divided the Rohingyas into groups of 20, ordering them to board smaller boats.
"At that point, the Rohingya became uncertain whether they would be taken to immigration detention on the mainland or be pushed back to the sea. When the first group of 20 Rohingya was put on a smaller boat by the Thai navy, some panicked and jumped overboard," HRW said.
Local Thai villagers rescued four Rohingyas who had swum to the shore, and hid them from Thai forces who searched the area for two days.
The bodies of two Rohingyas with shot wounds were pulled from the sea and buried. Local fishermen, however, said they had seen more dead bodies in the water.
"The fate of the remaining passengers on the boat remains unknown after it was towed away by the Thai navy," HRW also said, calling on Thai government to reveal their whereabouts.
"The Thai government should help the oppressed Rohingya, not worsen their plight," Adams added.
"Thailand should immediately grant the UN refugee agency unhindered access to screen all Rohingya arriving in Thailand to identify and assist those seeking refugee status," he added.
Myanmar's government refuses to recognize Rohingya Muslims as citizens and labels the minority of about 800,000 as "illegal" immigrants from neighboring Bangladesh, which has shown no willingness to help the Rohingyas.
More than 100,000 Rohingyas have been displaced since the sectarian violence broke out in June, according to the UN. Rohingya Muslims have faced torture, neglect, and repression in Myanmar for many years.