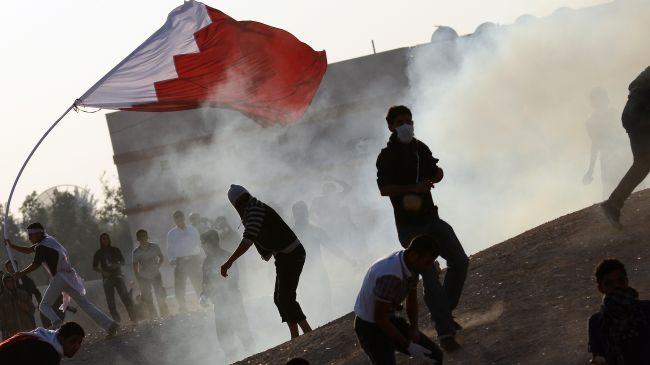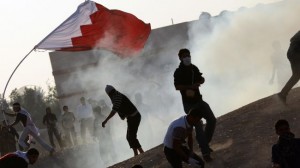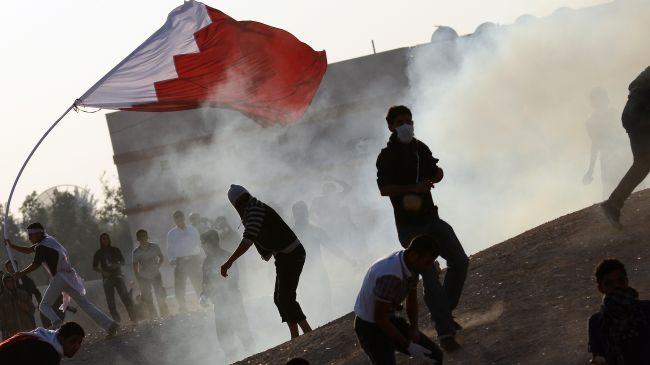 Human Rights Watch says Bahraini regime forces have used tear gas 'disproportionately' and 'unlawfully' in their clampdown on anti-regime protests in the Persian Gulf kingdom.
The rights group said security forces in Bahrain have "repeatedly used tear gas disproportionately and sometimes unlawfully in suppressing anti-government demonstrations" since the beginning of the popular uprising in the country over two years ago.
According to the New York-based rights group, the excessive use of tear gas by police in Bahrain "has been implicated in more than a dozen deaths and serious injuries."
The HRW report was released after the Bahrain Watch organization leaked documents exposing a tender issued by Bahrain's Interior Ministry in June to purchase 1.6 million tear gas shells, 90,000 tear gas grenades and 145,000 sound and flash grenades. Bahrain has a population of 1.2 million.
South Korea and a joint South African-German company are the main suppliers of tear gas to the Persian Gulf kingdom, according to the Bahrain Watch.
The Bahraini uprising began in mid-February 2011.
Protesters initially called for political reform and a constitutional monarchy, a demand that later changed to an outright call for the ouster of the ruling Al Khalifa family following its brutal crackdown on popular protests.
Last year, Physicians for Human Rights said in a report that the "extensive and persistent use" of tear gas in the Persian Gulf country was "unprecedented in the 100-year history of tear gas use against civilians."