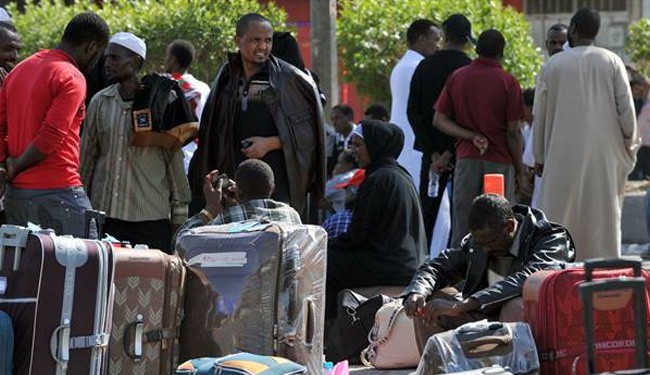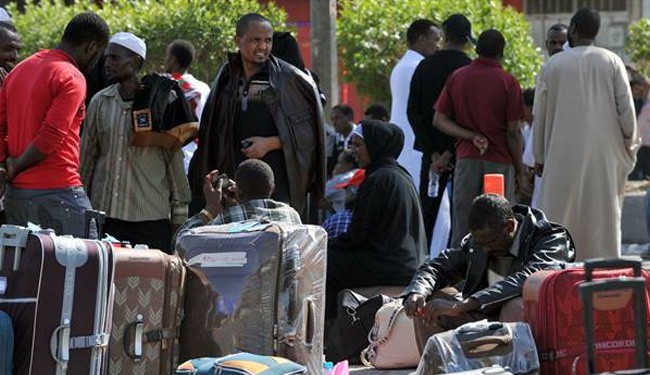 Human Rights Watch has called on Saudi Arabia to end the summary deportations, which risk violating its international obligations not to return anyone to a place where their life or freedom is threatened or where they face other serious harm.
Saudi authorities have deported more than 12,000 people to Somalia since January 1, 2014, including hundreds of women and children, without allowing any to make refugee claims, Human Rights Watch said on Tuesday.
Seven Somalis recently deported from Saudi Arabia told HRW researchers in Mogadishu, the Somali capital that the Saudi authorities had detained them for weeks in appalling conditions and some said Saudi security personnel beat them. None had been allowed to speak with the United Nations High Commissioner for Refugees (UNHCR) to discuss possible refugee claims before being deported.
"The Saudi authorities have deported thousands of men, women, and children to conflict-ridden Somalia, while denying them any chance to seek asylum," said Gerry Simpson, senior refugee researcher.
"Saudi Arabia should allow anyone fearing serious ill-treatment at home to claim refugee status, with help from the UN, if needed."
The head of Somalia's Immigration and Naturalization Services told Human Rights Watch researchers on February 3 that Saudi Arabia had deported 12,332 Somalis to Mogadishu since January 1.
The International Organization for Migration (IOM) says the Somali Interior Ministry expects Saudi Arabia to deport another 30,000 in the coming weeks.
The deported Somalis, HRW interviewed with, described severe overcrowding, lack of access to air and daylight, sweltering heat, and limited medical assistance in Saudi detention centers as they awaited deportation. All complained about the quality and quantity of the food. One deportee said prison guards beat him repeatedly, and another saw guards beating detainees who complained about conditions. With one exception, none of the detention centers had bedding and detainees slept on the floor.
Riyadh has announced plans to create jobs for Saudi nationals by reducing the number of foreign workers totaling some nine million people.
Hundreds of thousands of workers have already left Saudi Arabia amid tough conditions for migrants.