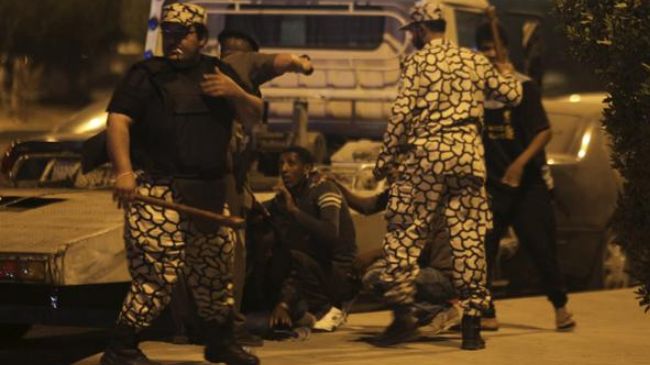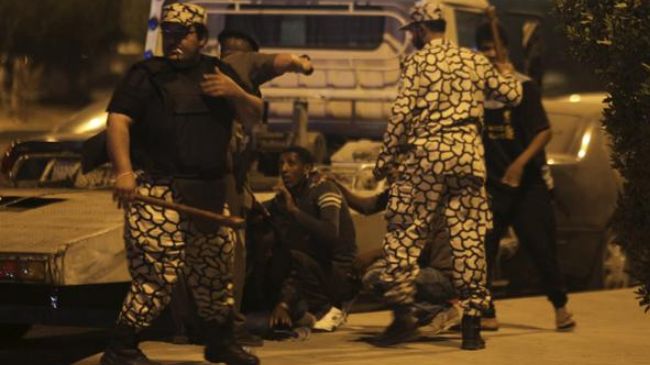 Human Rights Watch (HRW) has called on Saudi authorities to immediately release undocumented foreign workers who have been held in makeshift centers without sufficient food or shelter, warning that such moves will result in a "humanitarian disaster" in the kingdom.
"Saudi authorities say they are carrying out a crackdown on migrant workers humanely, but keeping thousands of people in makeshift centers without adequate food, shelter, or medical attention could lead to humanitarian disaster," HRW said in a statement released on Sunday.
"Saudi officials should release the detainees or send them home immediately," the statement added.
The organization also expressed anger at Riyadh's crackdown on undocumented immigrants, saying, "Saudi authorities have spent months branding foreign workers as criminals in the media, and stirring up anti-migrant sentiment to justify the labor crackdown."
It also called on Riyadh to prevent Saudi citizens from harassing foreign nationals working in the kingdom, saying, "Now the Saudi government needs to rein in Saudi citizens who are attacking foreign workers."
Saudi authorities launched a visa crackdown on undocumented foreign workers in early November. Several foreign workers have since been killed by the Saudi police and many others imprisoned.
Riyadh has announced plans to create jobs for Saudi nationals by reducing the number of foreign workers, totaling some nine million people.
Thousands of foreign workers have already surrendered to Saudi authorities.
Hundreds of thousands of workers have already left Saudi Arabia as a result of tough conditions considered for the immigrants.
Foreign workers cannot change jobs or leave Saudi Arabia without the permission of their sponsors, who are often Saudi companies or individuals providing workers to businesses for profit.
Most of the sponsors confiscate the passports of the workers for the duration of their contracts.
In late October, rights group Amnesty International censured Saudi authorities for not addressing the "dire human rights situation" in the kingdom.
The group also handed in a paper to the United Nations, which included information regarding a "new wave of repression against civil society, which has taken place over the last two years."