Syria
Huge Blast Kills Tens of People at Tahrir Al-Sham Base in Idlib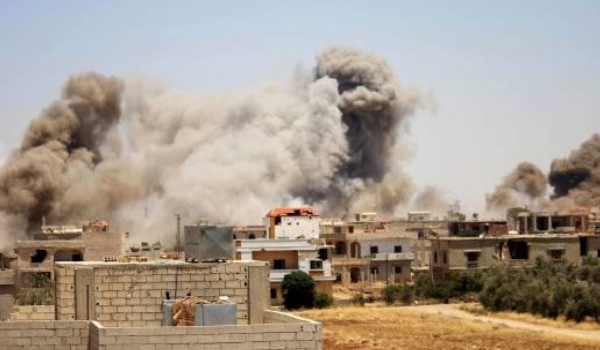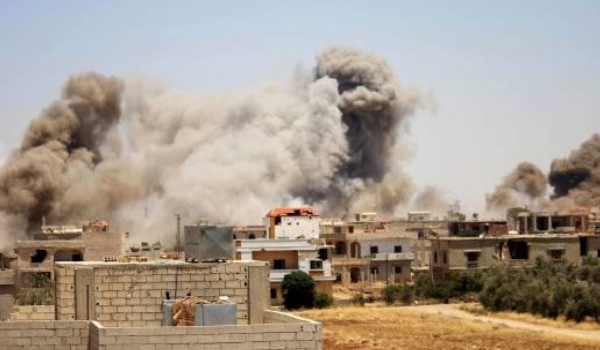 At least 20 militants and civilians were killed in a huge explosion at a Tahrir al-Sham Hay'at (the Levant Liberation Board or the Al-Nusra Front) base in Idlib as tensions and insecurities have increased in the Syrian province.
Local sources in Idlib city reported on Thursday that a bomb-laden car was detonated at the former Central Bank building in the Eastern district of the city which is used by Tahrir al-Sham for military operations.
They added that at least 20 people, including 4 foreign members of Tahrir al-Sham and several civilians, were killed and a number of others were wounded, saying that the explosion also left heavy damage.
Meantime, reports also said that one of the Muftis (religious leaders) of terrorist groups in the town of Ma'arat al-No'eman in Southern Idlib, named Abu al-Bara al-Hamawi, was killed by unknown assailants in Kafr Nobl-Ma'arat No'eman road.
In a relevant development on Tuesday, three more senior commanders of Tahrir al-Sham Hay'at (were killed in attacks by unknown raiders in Idlib and Lattakia provinces.
Abu Homam al-Lazeqani, one of the commanders of Tahrir al-Sham, was gunned down by unidentified assailants in the village of Balyoun in Northern Lattakia.
In the meantime, Abu Bakr al-Mesri, another commander of Tahrir al-Sham, was killed along a road connecting Idlib to Saraqib.
Also, Abu Islam Uzbeki, a commander of military training in Tahrir al-Sham, was killed after unknown attackers opened fire at him along a road that connects Darkoush to al-Yaqoubiyeh in Western Idlib.