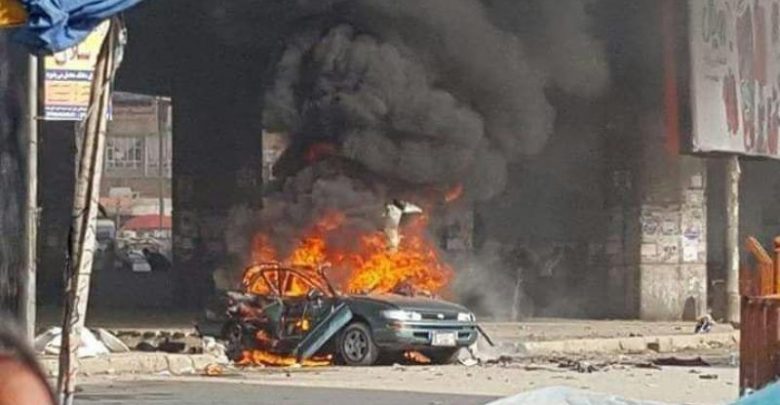 A huge explosion hit Kute Sangi District, west of the capital city Kabul on Saturday.
Police has blocked the accident area and does not permit people to come near the accident scene.
No reports have yet been released on the possible casualties of the incident.
Firefighters have been dispatched to accident site and are extinguishing the fire.
Earlier, the terrorist attacks on the ceremonies commemorating the anniversary of martyrdom of Abdolali Mazari, leader and founder of Afghan Vahdat Islami Party, killed 11 people and injured 95 more.
Executive Head of Afghanistan government, former vice president Mohammad Yunus Qanuni and Second Deputy Chief Executive Mohammad Mohaqiq were addressing the meeting when the explosions occurred.