Egypt
Huge crowds of anti-Morsi protesters take to the streets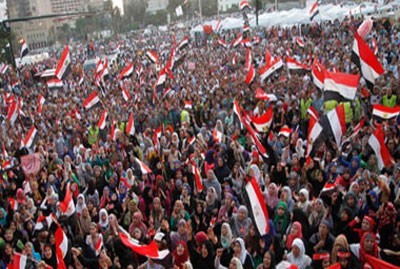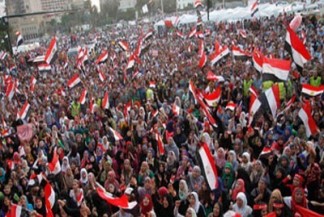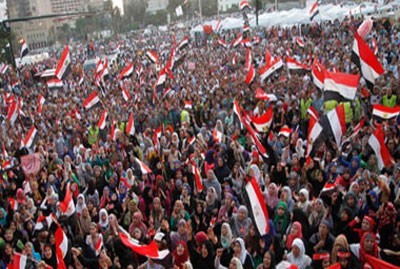 Huge masses of anti-Morsi protesters on Sunday joined the crowds already camped out in Cairo's Tahrir Square ahead of mass nationwide rallies to demand the resignation of Egyptian President Mohamed Morsi.
Demonstrators streamed into the square, where tents have been pitched and anti-Morsi banners hung on walls.
Police and troops have deployed to protect key buildings of the state around the country, security source said.
The anti-Morsi protests were called by Tamarod, (rebel) movement that says it has collected more than 22 million signatures to a petition calling for early presidential elections.
The protests have already started in the Egyptian 27 governorates.
Traffic in Egypt's second biggest city Alexandria almost came to a standstill in the late hours of Saturday after thousands of protesters held sit-ins in some vital districts.
The Protestors burned Freedom and Justice Party offices in several Egyptian cities.