Afghanistan
Asia-Pacific
Huge explosion, gunfire hit Afghan capital
A huge car bomb explosion and subsequent gunfire have hit the Afghan capital, Kabul, according to officials, with at least nine people having been injured.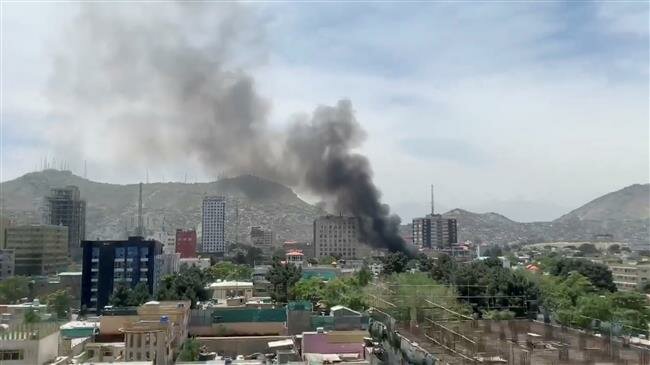 The explosion, which sent a cloud of smoke and dust into the sky, hit a central area in the capital on Wednesday.
Police confirmed the explosion, saying they were "checking the details."
An Afghan Health Ministry spokesman, Wahidullah Mayar, said nine wounded people had been taken to hospital.
Security forces cordoned off the area and authorities sent ambulances and police trucks to the scene.
Interior Ministry spokesman Nasrat Rahimi said the explosion targeted the office of a humanitarian aid agency, CARE International.
"We don't know the nature of explosion yet, but small arms firing has also been heard in the area," Rahimi said.
A witness, however, said the site of the explosion was close to the attorney general's office.
There was no immediate claim of responsibility for the explosion, which occurred just over two weeks after gunmen targeted the Communications Ministry in central Kabul, killing at least seven people. That attack was claimed by Daesh.
The Taliban militant group, which has announced its annual spring offensive, seeks to increase its attacks on Afghan government and foreign installations.
On Sunday, the group attacked the police headquarters in Afghanistan's northern Baghlan Province, killing at least 13 people.