Economy
Huge oil field discovered in southern Iran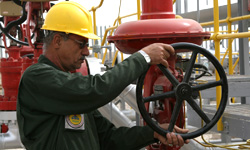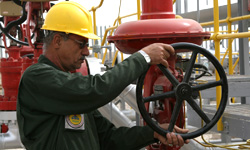 The National Iranian Oil Company (NIOC) has announced the discovery of a huge oil field with considerable crude reserves in southern Iran.
NIOC's Director for Exploration Seyyed Mahmoud Mohaddes said Saturday that an exploratory oil well has already been drilled in the area.
"The newly-discovered oil field must be considered among the biggest fields ever discovered in Iran," he said.
The Iranian official also added that initial tests have indicated the high quality of the oil in the new field.
Mohaddes went on to say that the details about two or three more oil fields will be announced in the near future.
A total of 18 heavy and extra heavy oilfields have so far been discovered in Iran, including Ferdowsi oil field in the Persian Gulf, which is one of the country's biggest heavy oil fields with proven reserves of more than 31 billion barrels.
Iran's total in-place oil reserves have been estimated at more than 560 billion barrels with about 140 billion barrels of extractable oil. Moreover, heavy and extra heavy varieties of crude oil account for roughly 70-100 billion barrels of the total reserves.
Iran is the second-largest oil producer after Saudi Arabia among the members of the Organization of Petroleum Exporting Countries (OPEC)