Iran
Huj. Shahriari visits Iran's Jameh Mosque of Shafi'i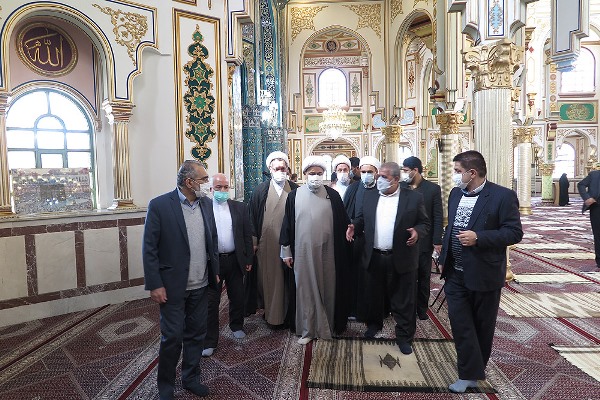 Secretary General of World Forum for Proximity of Islamic Schools of Thought visited the Jameh Mosque of Shafi'i in Kermanshah province on Friday.
Hujjat-ul-Islam Hamid Shahriari, in part of his three-day trip to Iran's western Province of Kermanshah visited the holy site a Sunni comprehensive mosque located along the way to Tarikeh Bazaar in the city.


The mosque was constructed in a place formerly called "Zaersara" (the Pilgrim hall) by many Sunni benefactors under the supervision of Haj Molla Seyyed Hossein Masoudy in 1945.



The Shafi'i Mosque is one of the most important architectural projects in the past that has become one of Iranian architectural and religious masterpieces over time.