Human Rights
Human Rights Chief: West Should Account for Violation of Women's Rights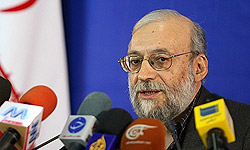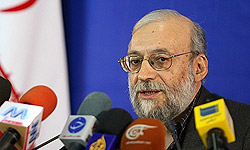 Secretary of Iran's Human Rights Council Mohammad Javad Larijani censured the western states for the violation of women's rights, and said they should account for making an instrumental use of women in their societies.
The western countries should account for the violation of woman's rights and widespread abuse of women in their western communities, Larijani said in an interview with Iran's state-run TV.
" The Islamic teachings have taught us to respect all human beings including women; restrictions which Islam has brought to the Iranian women have not limited their progress forward and the Iranian women are educated and active elements of the present day Iranian society," he said.
The same views were presented by Supreme Leader of the Islamic Revolution Ayatollah Seyed Ali Khamenei in May who referred to the history of Iranian women's presence in different arenas since the Constitutional Movement, and reiterated, "This effective presence shows that women can be present in all arenas and fulfill their responsibilities while observing Hijab. And the honorable mothers of our martyrs are clear examples in this regard."
Ayatollah Khamenei said that the enemies of Iran are trying to take advantage of the existing weaknesses, and added that failure to observe Hijab has destructive and permanent effects on society.