Iraq
Human Rights Spokesman Slams World Community for Keeping Mum about Iraq's Amerly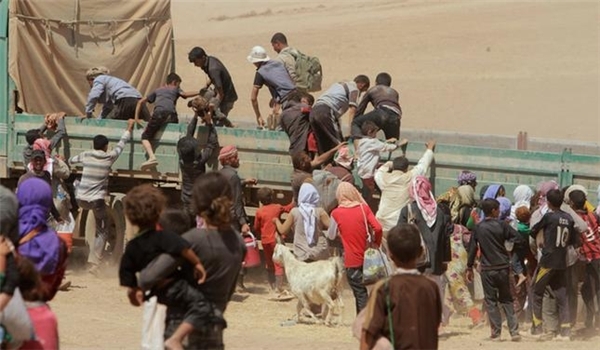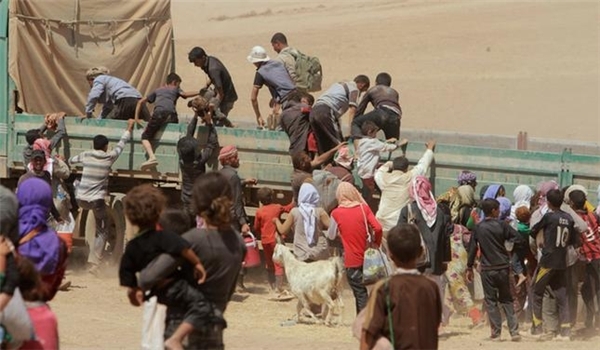 Spokesman of Iraq's Human Rights Ministry Kamel Amin lashed out at the international community for its silence on the dire situation of the people in Amerly town in Northern Iraq and the surrounding villages which have been attacked and surrounded by the terrorist Islamic State of Iraq and the Levant (ISIL) group for about three months now.
"While the situation of the Christians and the Ezadis in Iraq has been highlighted at international levels and the international community has moved to rescue these minorities from the ISIL brutalities, the Amerly issue which pertains to the Shiite Turkmens has been neglected by the international community," Amin told FNA on Sunday.
Warning that Amerly is still surrounded by the terrorists, he said while the Iraqi government has made some efforts to transfer the children, patients and the elderly from the this town to safer areas, resolving this situation still needs more efforts by the international community to free the city from the hands of the ISIL murderers.
He urged the world community to send humanitarian aids to the besieged Amerly people, warning that otherwise residents of the town and the nearby villages will die of hunger and lack of foodstuff.
Thousands of Turkmen Shiites have been under the siege of Takfiri militants in Tuz Khurmatu, Salah al-Din province in Iraq.
Nearly 30,000 Turkmen residents are suffering lack of food and water due to the siege imposed by the so-called ISIL terrorists in Amerly town.
The ISIL militants have besieged the residents of Amerly for over 80 days now.
A local Iraqi official Abu Ali said that the central government has sent humanitarian aid to the region, but the aid consignments are insufficient because the terrorists have blocked many entries to the district.
The Turkmen Shiites also suffer from the power cut and medical treatment insufficiencies, Abu Ali warned.
ISIL militants besieged Amerly town on June 10, after they managed to occupy some villages in the area.
More than a hundred of Iraqi legislators have called for holding an emergency meeting to discuss the exacerbation of the situation in Amerly.