Syria
Human Rights Watch: Opposition Gunmen have no ethics… They're Savages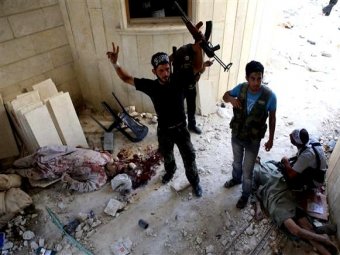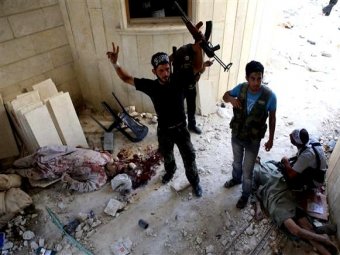 Several bloodied prisoners, one in boxer shorts, being led into a noisy outdoor crowd and placed against a wall.
The prisoners crouch and seem to avert their eyes as men carrying rifles shout slogans and take aim.
The gunfire lasts for more than 30 seconds.
The gunmen were rebels.
Their slogans: "Free Army Forever!" and "God is Great" … Allah Akbar!
The opposition fighters are capable of brutality that matches that brutality of cannibals … which is greatly negates the moral high ground claimed by them.
As rebels gain more power and a multitude of outside militias, jihadists and criminals join the fight, reports of serious human rights abuses committed by armed opposition elements.
"As the armed opposition gains more foreign aid, they are at a crossroad," researcher at the New York based Human Rights Watch.
"They can either go down the route of revenge and killings, or take a genuine decision showing that what they're fighting for is not just about revenge but about human rights and justice," he said.
This sparked international condemnation.
Ventrell said that the opposition rebels have committed abuses, stressed that "summary executions committed by the opposition are abhorrent and inconsistent with international law and those responsible must be held to account."
An Associated Press reporter who spent two weeks with rebels in northern Syria in June found evidence of rebel attacks and abuses on civilians.
Human rights groups have long documented reports of extrajudicial executions by rebels of civilian people, along with kidnappings, detentions, and widespread torture.
A rebel fighter says civilians stand on margin or against their method would be put on trial in front of a Sharia 'religious' court made up of "honorable judges."