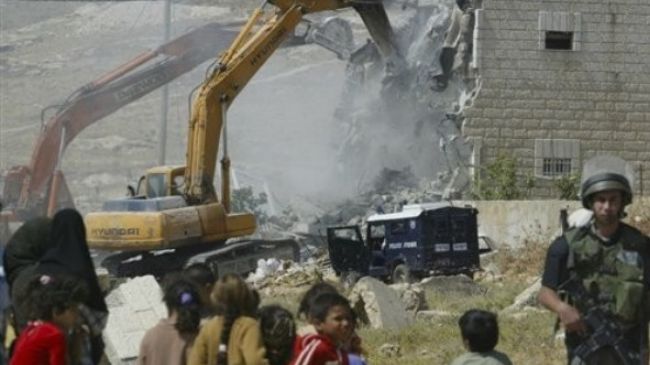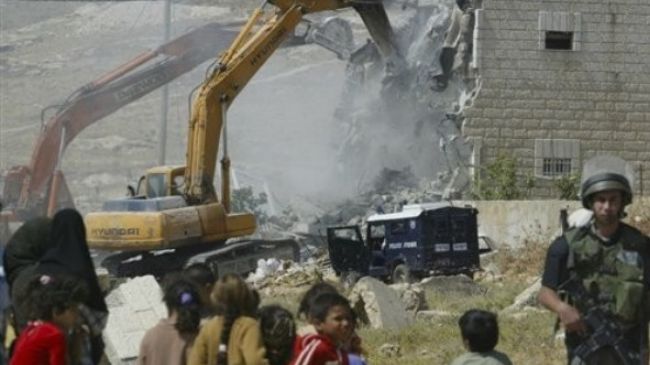 Human Rights Watch (HRW) has urged Israeli forces to immediately end the "unlawful demolition" of homes belonging to Palestinians in the occupied territories.
"When Israeli forces routinely and repeatedly demolish homes in occupied territory without showing that it's necessary for military operations, it appears that the only purpose is to drive families off their land, which is a war crime," it said in a statement earlier this week.
The demolitions have displaced nearly 80 people over the past week alone.
Activists say Israel has destroyed hundreds of Palestinian structures, displacing over 700 people in the current year.
On August 20, Israeli bulldozers destroyed three homes and uprooted trees in the East al-Quds [Jerusalem] neighborhood of Silwan.
Israeli forces also razed six residential structures belonging to the al-Ka'abna Bedouin tribe, in Beit Hanina, a day earlier.
In Beit Dajan village, near the northern West Bank city of Nablus, soldiers demolished two hothouses and four rooms.
The Palestinian homes and lands were demolished under the pretext of not having a building permit.
In June, Israeli forces raided the village of Faqeh near the city of Jericho in the Jordan Valley, destroying a number of houses. Nearly 50,000 Palestinians live in this part of the Jordan Valley that lies inside the West Bank.
Meanwhile, the Israeli regime continues its illegal settlements in East al-Quds, despite widespread international criticism of settlements in the occupied Palestinian territories.
The United Nations and most countries regard the Israeli settlements as illegal because the territories were captured by Israel in the Six Day War of 1967 and are hence subject to the Geneva Conventions, which forbid construction on occupied lands.