Human Rights
Humanitarian Aid Convoy Heading to Gaza Arrives in Lattakia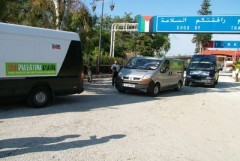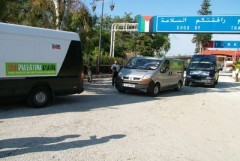 The humanitarian aid convoy "The Right to Return" heading to Gaza entered the Syrian territories through Kasab crossing point on Wednesday.
The convoy is organized by a group of Europeans who stand in solidarity with the Palestinian people and Syria and headed by the British MP George Galloway.
Receiving the convoy, Lattakia GovernoAbdel Qader Mohammad al-Sheikh and Secretary of al-Baath Party Branch in Lattakia, Mohammad Shreitah, expressed Syria's gratitude to the convoy members' stances in support of the Palestinian Cause which is the Arabs' central cause.
Spokesman of the convoy members thanked the Syrian government and people for facilitating their mission in conveying aid to the Palestinians in Gaza and continuing efforts to lift the siege imposed on them.
He added that the convoy is scheduled to arrive in Gaza on May 15 which coincide the anniversary of Nakba Day to remind the world that the Palestinians who were forced to leave their homes should return.
"What is taking place in Syria is a Syrian affair and we are guests of the Syrian people and respect their right to determine their destiny without foreign interferences," he said.
He criticized the pressure and sanctions imposed by the West and some other countries on Syria in the name of democracy, indicating to the difficulties hindering their passage on the Turkish side.
The convoy included 14 buses carrying 24 activists from different European countries, in addition to humanitarian, health and educational aid.