Syria
Humanitarian Aid Delivered in Syria's Darayya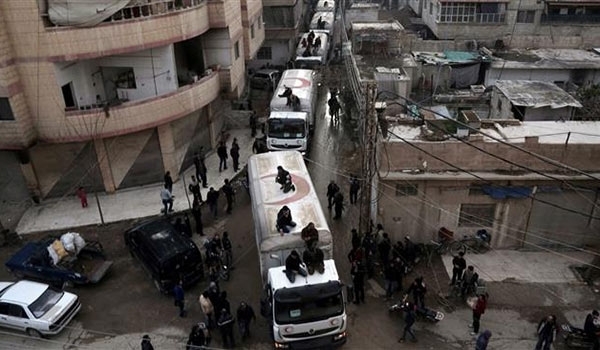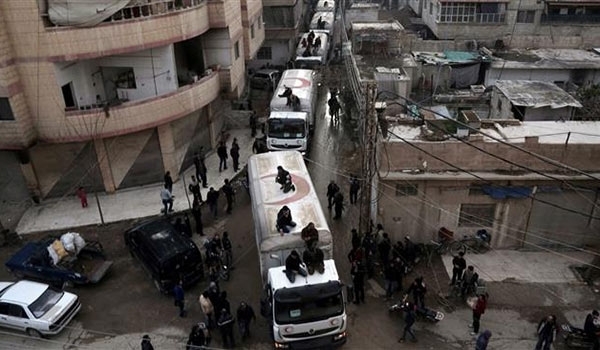 Red Crescent trucks delivered food and medical relief to the civilians in the Syrian town of Darayya, Damascus province, local sources said.
"A large convoy of vehicles with humanitarian aid arrived at the besieged town of Darayya in Western Ghouta area on Thursday night," the sources said, adding, "Led by the Syrian Red Crescent Society, the humanitarian aid convoy brought necessary supplies to the civilians living under Ajnad al-Sham terrorist group in Western Darayya."
Reports said on Tuesday that the Syrian army and popular forces launched an offensive against the terrorists in Darayya region in the Eastern parts of Damascus, and took control of new areas.
According to field sources, the army could win back control over a number of blocks and houses in the Southern parts of Darayya in Eastern Ghouta.
The victory was gained after severe clashes with militants which killed tens of them and injured others, the sources added.