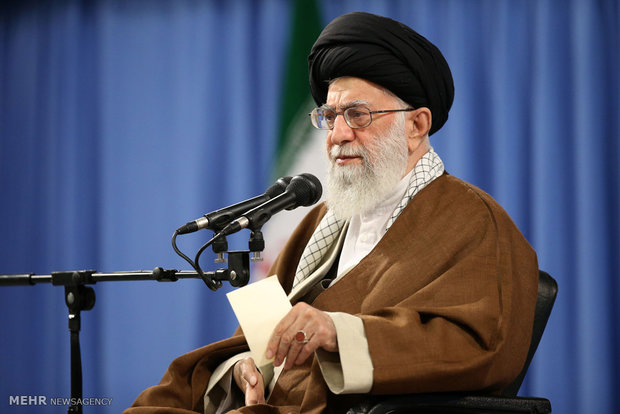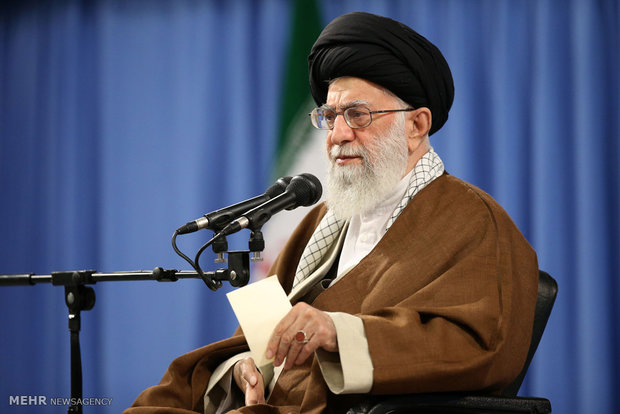 The statements made by Leader of Islamic Revolution Ayatollah Khamenei in a meeting with the officials of the international congress on the Quran and Humanities were published in Qom, Iran.
In his speech, Iran's leader said that it is necessary to refer to the holy Quran to find answers to theoretical, practical, political and social issues in humanities and added "some branches of the humanities have been studied for centuries in the world and the prerequisite for removing the irreligious or anti-religious roots of humanities and reconnecting them to their sources in Quran is a complete mastery over the scholarly developments made in the world."
Highlighting the necessity of carrying out studies and researches in groups and increasing cooperation between various institutions and centers in an attempt to lead the humanities toward Islamic teachings, he added "apart from domestic researchers, there are some scholars throughout the world who are studying Islamic humanities. Iranian Islamic institutions should identify such scholars and cooperate with them."
Ayatollah Khamenei stressed the necessity of increasing the quality of scientific research and expressed hope that enlightening and groundbreaking articles be published on Quran and the humanities. He also asserted that some of the work produced by young writers and scholars is invaluable and promising and shows a movement forward in the field of seminary research.