Syria
Hundreds evacuated from Syria's Yarmouk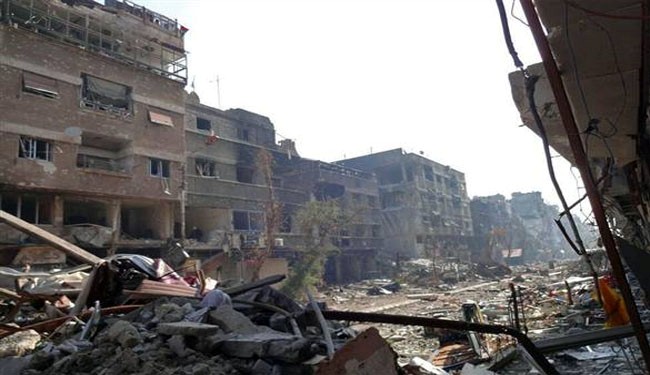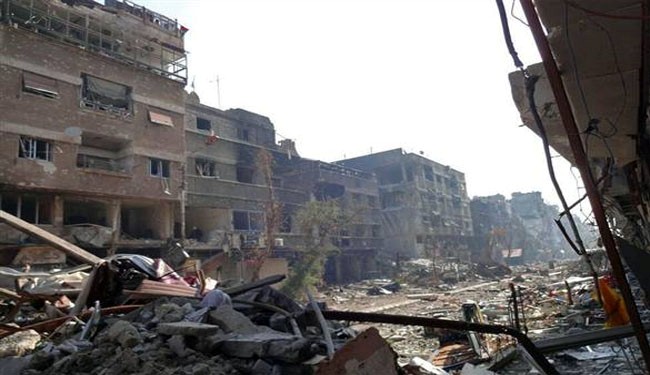 Hundreds of people from the terrorist-held Damascus suburb of Yarmouk have been evacuated by aid agencies, a government-aligned Palestinian group said.
Anwar Raja, a spokesman for the Popular Front for the Liberation of Palestine-General Command (PFLP-GC), which operates in Yarmouk, said on Saturday that the group had coordinated with the Syrian Arab Red Crescent on Friday and Saturday to evacuate "hundreds" of the suburb's residents.
The evacuees were transported to several government-run hospitals and one operated by the Red Crescent, according to the so-called Syrian Observatory for Human Rights, a monitoring group affiliated with the foreign-backed oppostion groups.
The Red Crescent could not be reached to independently confirm the details of the operation.
According to the UN, at least 15 people have died from malnutrition in Yarmouk, originally a Palestinian refugee camp which now houses 18,000 Palestinians, as well as some Syrians.
Granting relief groups access to an estimated 250,000 people trapped by fighting across Syria was one of the aims of the Geneva talks held last week in Switzerland, which recessed on Friday with no substantial results.
The goal of the current Geneva talks is to finally implement calls for a political solution in Syria made at an international summit in the Swiss city in 2012.
The foreign-sponsored opposition has demanded President Bashar al-Assad's departure from power, but the government insist that cannot be made a precondition for any political change.
The official delegation proposed a draft communiqué on combating terrorism, which was rejected by the opposition.