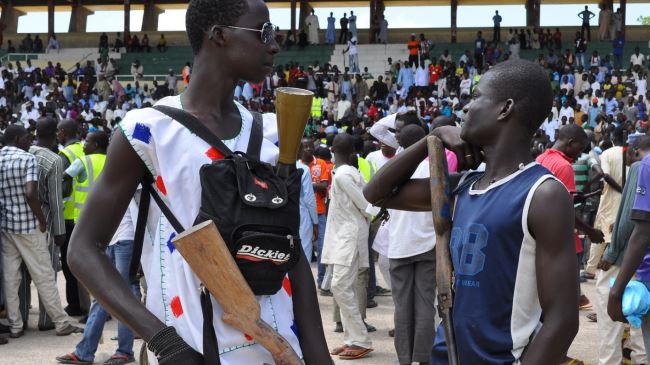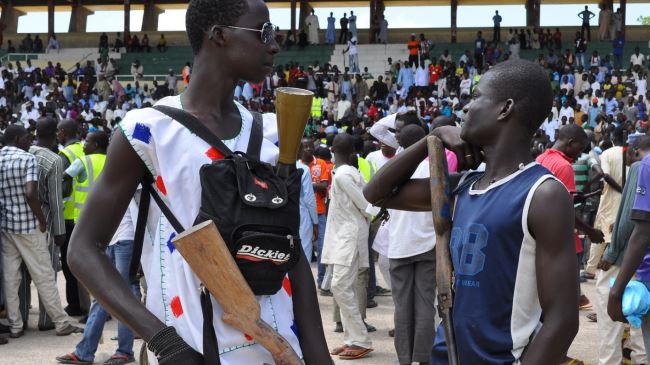 Hundreds of people in Nigeria's northeastern city of Maiduguri have been forced to escape as Boko Haram Takfiri militants get closer, residents say.
Speaking on condition of anonymity, the residents said on Friday that the city, which is the capital of Borno state, has witnessed a chaotic situation in recent days, with some refugees coming from other cities and the residents fleeing it.
In recent weeks, Boko Haram has seized more towns and villages, and has brought large parts of Nigeria's northeast under its control.
Earlier this week, the militants attacked and captured Bama, the second-largest city in Borno, warning that their next target is Maiduguri.
The Nigerian Emergency Management Agency has announced that almost 26,500 people fled Bama to Maiduguri this week, joining some 12,000 who escaped from the town of Gwoza that was seized by Boko Haram two weeks ago.
Nearly 650,000 Nigerians have fled their homes due to Boko Haram attacks and are displaced inside the country, while thousands more have taken refuge in neighboring countries, the United Nations High Commissioner for Refugees (UNHCR) says.
Boko Haram has claimed responsibility for many deadly gun and bomb attacks in various parts of Nigeria since the beginning of its militancy in 2009. Over 10,000 people have so far been killed in the assaults.
On April 14, the militants kidnapped 276 students from their secondary school in the town of Chibok in Borno. Reports say 57 of the girls managed to escape, but 219 are still missing and international efforts to spot and rescue them have failed so far.
Boko Haram — whose name means "Western education is forbidden" — says its goal is to overthrow the Nigerian government.