Africa
Hundreds of children flee DR Congo clashes, several missing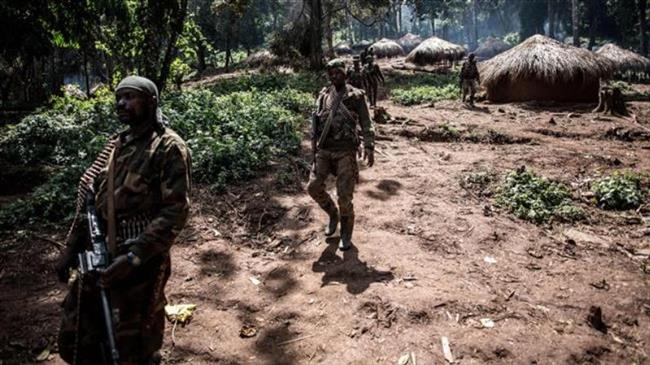 Hundreds of children in DR Congo's lawless east have fled when fighting erupted near a disputed gold mine, leading to seven deaths, and many are still missing, residents and officials say.
Fierce clashes broke out in Salamabila in Maniema province on Saturday afternoon when members of the Malaika militia attacked the town, sparking a riposte from Congolese troops.
Hundreds of children at a school near the scene of the fighting then fled, locals said.
"Some have returned home but others haven't," said Saidi Lumena, a prominent figure in local civil society.
"Parents are still looking for their children who went into hiding during the fighting," said Modeste Nyimi, the administrative chief of the adjoining territory of Kabambare.
Father Celestin Kijana, the priest at Salamabila, told AFP hundreds of children had taken shelter in his parish.
"Our services are currently trying to get them back to their families," he said.
Militants kill 18 in attack on villagers in eastern CongoAt least eighteen people have been killed in an attack by militants in eastern Congo.
The Congolese army wrested control of Salamabila on Sunday evening, the UN Okapi radio reported, adding that three children were among seven civilians who died in the fighting.
The Malaika militia, which claims to represent the interests of local people, wants the Democratic Republic of Congo's government to hand over a bigger share of revenues from the Salamabila gold mines.
In 2017 and 2019, the group kidnapped several French and South African employees of Canadian mining giant Banro Corporation, which ran the gold mine.
In September, Banro said it was suspending activities at Salamabila, an open-cast mine which began commercial operations in 2011, because of "harassment and raids" and attacks on the site and its employees.
DR Congo's mineral-rich but volatile east faces regular attacks from a plethora of militias and rebel groups which operate freely in the region.
(Source: AFP)