Iraq
Hundreds of people displaced in Iraq's Anbar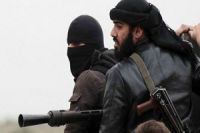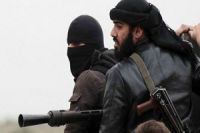 Hundreds of people have been displaced in Iraq's Anbar amid the growing militant attacks on civilians in the western province.
According to a Press TV report on Monday, at least 1,700 Iraqi families have fled their homes in Abu Ghraib district in the city of Fallujah in the restive province.
Residents fled after an al-Qaeda-linked group, known as the so-called Islamic State of Iraq and the Levant (ISIL), opened floodgates to a local dam and immersed the area in water.
Adnan al-Shahmani, an Iraqi parliamentarian, told Press TV, "There are people who left because of the flooding and there are people who could not leave because terrorists are taking them hostage."
The report further said that Iraq's Ministry of Migration and Displacement has registered 700 families from the Abu Ghraib district, whose homes have been completely submerged. A 1,000 more Iraqis, who have fled to neighboring areas, are being registered as well.
"The military is deployed in the area surrounding the dam" the Iraqi lawmaker added.
The Fallujah dam was recently seized by militants from the so-called ISIL in the restive province. The militants had reportedly closed off the dam for days, temporarily halting the water supply to most southern provinces. The lack of water has also resulted in extreme power cuts.