Middle East
Syria
Hundreds of Syrian refugees return home from Lebanon
On April 8, nearly 1,000 Syrian refugees returned to their homeland from Lebanon.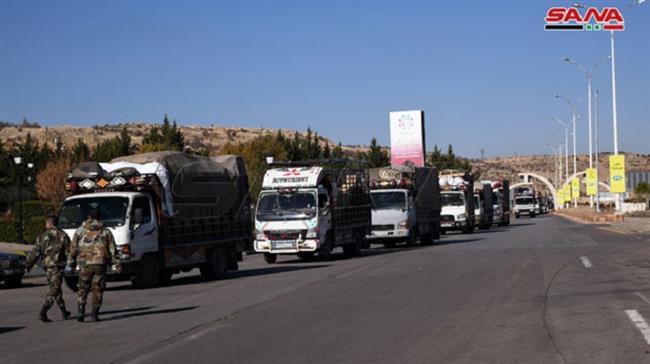 The return of refugees took place under the supervision of Lebanon's General Security in cooperation with the United Nations High Commissioner for Refugees (UNHCR).
According to Vanessa Moya of the UNHCR, some 225 Syrian refugees were scheduled to head back to Syria, raising the number to around 27,000 refugees who have returned to the Arab country during the past two years.
SANA cited dozens of the returnees as saying that the return of basic services to their regions had encouraged them to return.
Since June last year, thousands of Syrians have returned home from Lebanon as calm returns to large parts of Syria.
More than one million Syrian refugees are registered with the UN refugee agency in Lebanon. However, the Beirut government estimates that the true number of the Syrians in Lebanon stands at 1.5 million.
Hundreds of displaced Syrians return home from neighboring LebanonHundreds of Syrian refugees have returned to their homeland from various areas in neighboring Lebanon.
Some 5.6 million Syrian refugees remain in neighboring countries, namely Turkey, Lebanon, Jordan, Egypt, and Iraq, Amin Awad, the UNHCR's director for the Middle East and North Africa, told reporters in Geneva on December 11, 2018.
Moreover, one million Syrian children have been born as refugees ever since militancy began in their country back in March 2011.