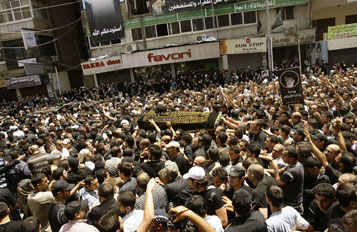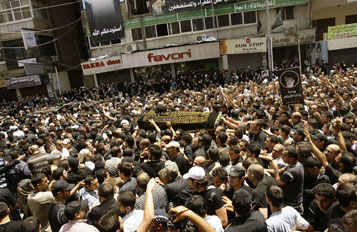 Hundreds of thousands of mourners gathered in south Beirut on Tuesday for the funeral of top prominent Alim Sayyed Mohammed Hussein Fadlallah.
Lebanon was holding an official day of mourning for the Alim, who died in hospital on Sunday at the age of 75 of internal bleeding.
Waving black flags and chanting their loyalty to Imam Hussein, the mourners joined a funeral convoy from his home to the Hassanein mosque.