Syria
Hundreds protest against US-backed forces in southern Hasakah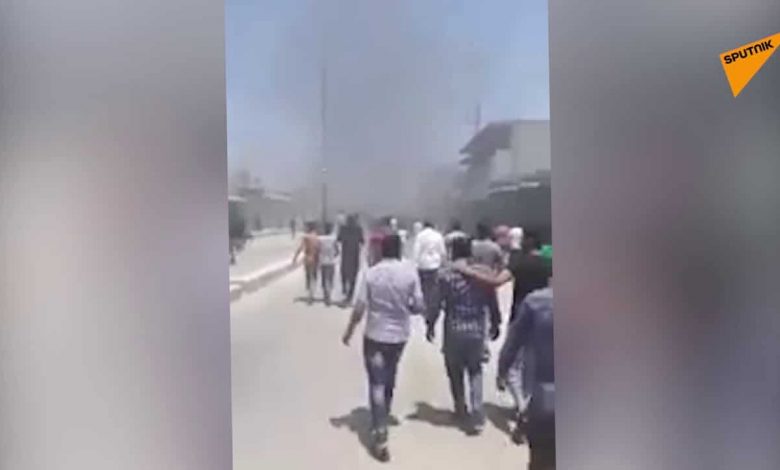 Hundreds of villagers in the Al-Shaddadi countryside (southern Al-Hasakah) demonstrated against the U.S.-backed Syrian Democratic Forces (SDF) on Friday, citing anger over the killing of a young man and the wounding of several others yesterday.
The demonstrators called for the withdrawal of the U.S. Coalition and its allied forces, while also calling for the Syrian Arab Army (SAA) to return to their areas.
According to a correspondent from Sputnik Arabic, the protesters were comprised of "hundreds of residents of Al-Bajdali, Al-Hariri and Al-Hana Al-Sharqiyah villages from the Al-Muhasen/Al-Jabbour tribe in the Al-Shadadi countryside, south of Al-Hasakah city.
Villagers tried to reach the city of Shaddadi, but the Asayish police forces prevented them from reaching the area, the correspondent said.