Europe
Hungarian MP detained for burning Israeli flag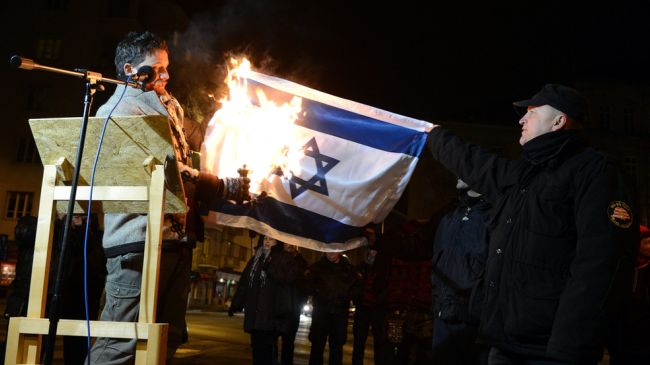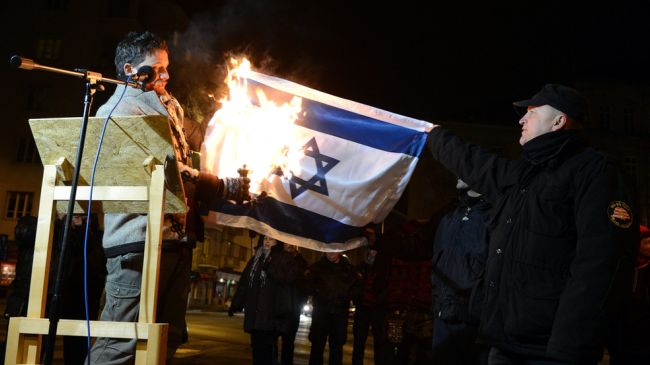 Hungarian police have briefly arrested a parliamentarian for torching an Israeli flag during an anti-Zionist protest in the capital Budapest.
The incident took place on Friday when dozens of Hungarians held a demonstration near the Foreign Ministry to protest Israeli's regime's atrocities against the Palestinians in the occupied territories.
Budapest police said lawmaker Balazs Lenhardt was released after being questioned Friday night.
Lenhardt is an independent lawmaker, who was formerly a member of the ultra-nationalist Jobbik party.
In a similar incident in October, Jobbik members burned an Israeli flag in front of a major synagogue in the capital Budapest, calling on the government to cut diplomatic and economic ties with the Tel Aviv regime.
Jobbik leader Gabor Vona denounced Hungary's cooperation with the Israeli regime and said any "agreement between Hungary and Israel should be canceled."
Jobbik holds 47 parliamentary seats and has been against Israeli investment in Hungary. It also considers Israeli business as threatening for the country.