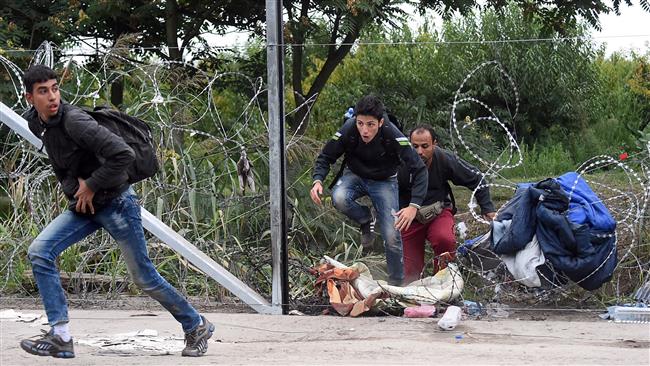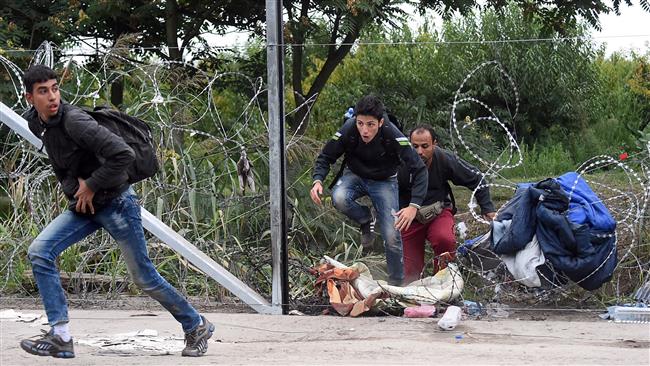 A referendum has begun in Hungary on a European Union (EU) plan that designates certain numbers of refugees to each EU member state, with an overwhelming majority of Hungarian voters expected to reject the quota assigned to their country.
Polling stations opened at 0400 GMT on Sunday and will close at 1700 GMT.
Opinion polls indicate that over 80 percent of the voters are bound to oppose the policy, which would require all EU countries to take in some of the hundreds of thousands of people who have fled faraway countries and arrived in the EU seeking asylum.
The rejection of the plan would boost the standing of Hungarian Prime Minister Viktor Orban, who is among the toughest opponents of the refugees in the 28-member bloc.
Orban had earlier called on Hungarians to send a message to the bloc with their votes, warning that the EU policies were flawed and posed a threat to Europe's security.
"We can send the message that it is only up to us, European citizens, whether we can jointly force the union to come to its senses or let it destroy itself," he said.
The Hungarian government has been repeatedly criticized for its treatment of refugees, as the country's southern borders have been sealed over the past year with razor-wire fences and thousands of police border patrols.
Some 1,500 people flocked to the streets of the capital, Budapest, on Friday to protest against the anti-refugee sentiment in the run-up to the referendum.
"Poor migrants are escaping from wars and here they are portrayed as terrorists who will cause trouble and wars and will drive us out from here. I find this outrageous," said a protester.
Europe is facing an unprecedented influx of refugees, who are fleeing conflict-ridden zones in North Africa and the Middle East, particularly Syria.
More than 400,000 refugees, mainly fleeing war in Syria, used Hungary as a transit zone to cross into Europe in 2015.