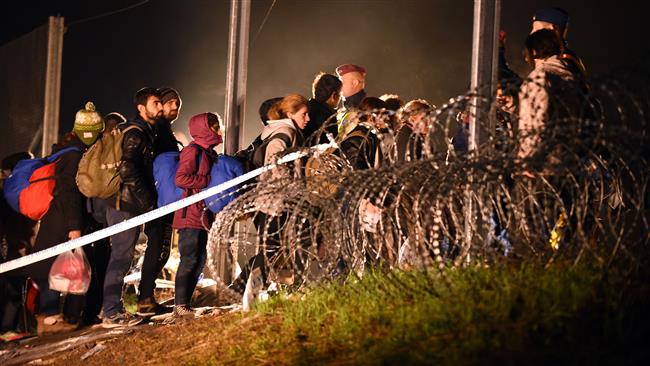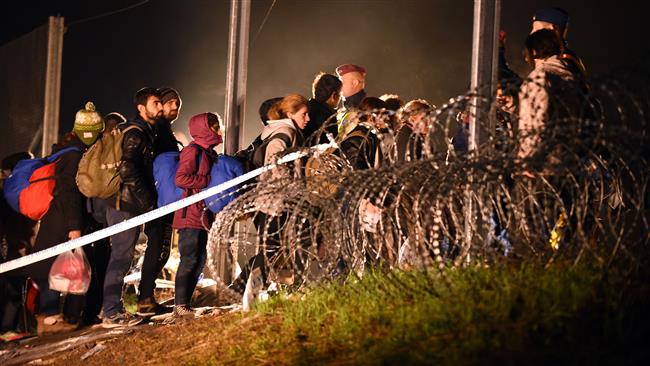 Hungary has shut down its southern border with neighboring Croatia in a bid to stop large numbers of desperate refugees from crossing into northern European countries.
Police and soldiers sealed the crossing with barbed wire shortly before 1 a.m. (2300 GMT) on Saturday, leaving hundreds of refugees stranded on the border between Croatia and Hungary.
"The 'green border' has been closed, but you can still cross the border legally and seek asylum," according to Zoltan Kovacs, a government spokesman.
The two other official border posts of Beremend and Letenje remain open for those with valid documents.
The closure comes after Hungarian Foreign Minister Peter Szijjarto said Friday, "we know that this is not the best, but only the second-best solution."
Hungary has built a steel fence covering almost the whole of its southern border, saying it was obliged to secure the borders of the European Union (EU).
Budapest had already sealed the border with Serbia last month to stem the flow of asylum seekers into the country, forcing thousands of refugees to divert their journeys to Croatia.
For the past several weeks, up to 8,000 refugees have been crossing per day from Croatia to Austria and Germany, the preferred destination of most asylum seekers.
Croatia and neighboring Slovenia agreed that they would keep their borders open under the condition that Germany and Austria also do the same.
On September 22, the EU agreed to relocate 120,000 refugees in the 28 member states of the bloc, but activists criticized the plan, saying the number was only a small amount of about 700,000 expected to reach Europe this year.
The International Organization for Migration says more than 600,000 asylum seekers have landed on Europe's shores since January, while more than 3,000 have died or gone missing trying to reach the continent.