Palestine
Hunger-striking Palestinian inmate in critical stage: Red Cross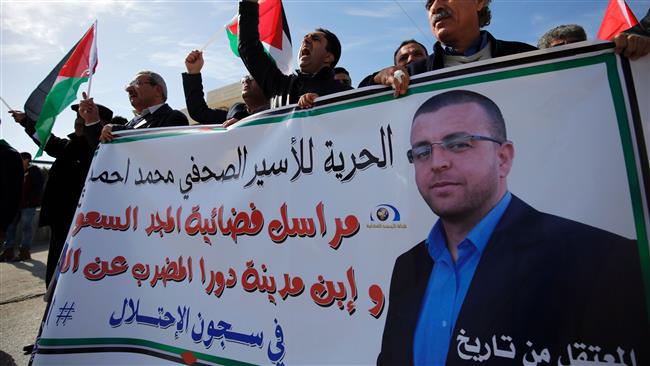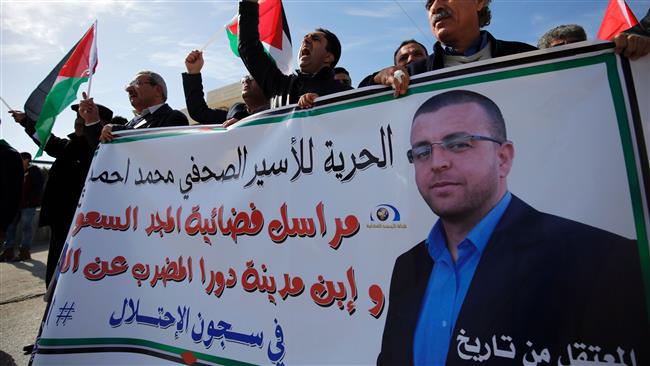 The International Committee of the Red Cross (ICRC) says a Palestinian prisoner, who has been on a hunger strike for the past 64 days, "has entered a critical stage."
Mohammed al-Qiq's life is "being at risk," the body warned on Thursday, referring to the 33-year-old journalist, who was arrested in the city of Ramallah in the occupied West Bank in November last year.
The father of two, who used to work for Saudi Arabia's Almajd TV network, has been accused by Israel's Shin Bet internal spy service of "terror activity" involving the Palestinian resistance movement, Hamas.
The Palestinian journalist denied the charges and began the hunger strike after facing torture during interrogation.
The ICRC called on his Israeli captors "to find a solution that will avoid any loss of life."
Qiq's wife, Faihaa, has also argued against his wrongful detention, saying that "Mohammed is a Palestinian journalist, who was only covering the situation in the West Bank and he was arrested because of it."
The occupied Palestinian territories have been witnessing escalating tensions sparked by Israeli violations against the al-Aqsa Mosque compound.
Over 160 Palestinians, including women and children, have been killed by Israeli forces since October 2015 amid the escalation.
On Wednesday, Israel's Supreme Court overturned Qiq's appeal against his incarceration.
Also on Wednesday, the European Union said it was "especially concerned" about the prisoner's deteriorating health.
Israeli forces also carried out 574 attacks against reporters during the course of the last year, the Annual Report by the Palestine Office of the Islamic Radios and Televisions Union recently pointed out. Detentions, extension of detention periods, and the issuance of subpoenas comprised 85 of the cases.