Syria
Hypocrite Russia admits Iran's key role to resolve Syria crisis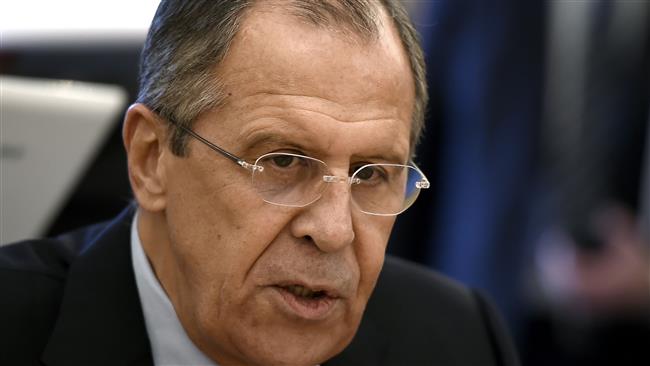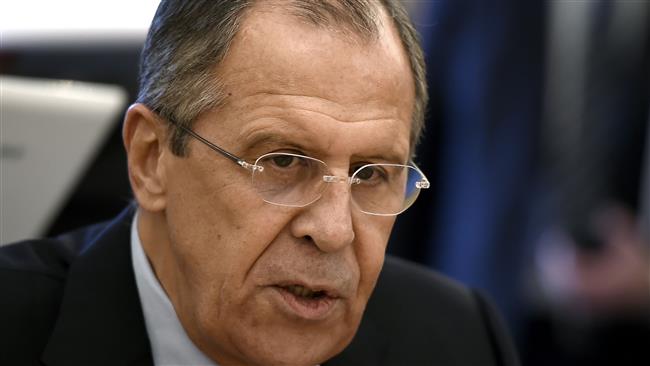 Russia has highlighted Iran's role in resolving the ongoing conflict in Syria, saying that the settlement of the crisis gripping the Arab country has "no prospect" without the Islamic Republic's participation.
Russian Foreign Minister Sergei Lavrov made the remarks in an interview with Russia's Rossiya-1 television channel on Thursday.
"When we agreed to this format [of negotiations on Syria], we said we were convinced that the idea to set up a circle of support for a Syria settlement without Iran had no prospects," Lavrov said.
Two conferences were previously held in an attempt to resolve the Syrian crisis in the Swiss city of Geneva, one in 2012 and the other in 2014. However, both events ended in failure amid the absence of Iran, an important regional player.
Iran was not invited to the first one, and while the country primarily received an invitation to take part in the second Geneva conference, UN Secretary-General Ban Ki-moon later rescinded the invitation under pressure from the United States, Saudi Arabia, and the foreign-backed Syrian opposition.
Lavrov's comments come as Tehran has drawn up a four-point peace plan on the Syrian crisis, which calls for a national unity government, a ceasefire, fighting terrorism and constitutional reforms in the violence-torn Arab nation, according to Iranian Foreign Minister Mohammad Javad Zarif.
The Russian diplomat also noted that "in the current conditions, it is fundamentally important to include Egypt, Qatar, the UAE and Jordan" in the aforesaid circle of support.
Lavrov further suggested that the above-mentioned countries "could be represented by their ministers in [the Austrian capital city of] Vienna tomorrow, but at parallel meetings."
He was referring to a meeting between Lavrov and US Secretary of State John Kerry scheduled for October 23, in which their counterparts from Saudi Arabia and Turkey will also be present to discuss the crisis in Syria.
Russia's Foreign Ministry announced the meeting hours after Syrian President Bashar al-Assad and Russian President Vladimir Putin held talks on the situation in Syria in Russia's capital city of Moscow.
Kremlin spokesman Dmitry Peskov said the Syrian president during the meeting informed the Russian leader about the Syrian army's plans in the fight against the terrorists operating in the country since 2011.
Russia has launched a military campaign against terrorists in Syria since September 30 upon a request from the Damascus government, shortly after the upper house of the Russian parliament gave Putin the mandate to use military force in Syria.
Meanwhile, Iraq, Iran, Syria and Russia formed an intelligence-sharing center in the Iraqi capital city of Baghdad in late September as part of their efforts to fight terrorist organizations operating in the Middle East, particularly the Daesh Takfiri militant group.