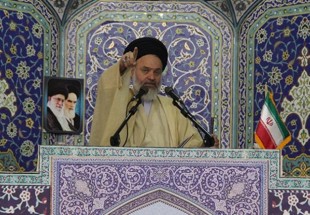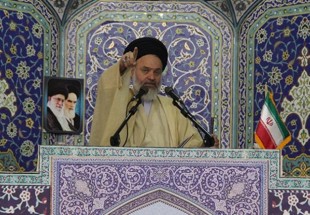 Ayatollah Sayyed Hashem Hoseyni-Bushehri, in his Friday prayer sermon in Qom, referred to the killing of Hajj pilgrims in 1987 by the Saudi security personnel, saying that several hundred innocent people were killed and their crime was "distancing themselves from idolaters."
The member of the Assembly of Experts added, "We can say that there has not been a year where an incident has not occurred during the Hajj and when I saw the tragic scene which occurred last year in Mina. For how long will the House of Saud continue its weak and inadequate management? We hope that God Almighty will provide the grounds for the Islamic nation so they can easily perform the rituals of Hajj."
According to Rasa, he pointed to the last-ditch efforts to "cleanse the image of the hypocrites, who have committed grave crimes against Iran", and said, "These days both inside and outside Iran, there have been efforts to whitewash and purify the image of the hypocrites and to tarnish the beautiful image of the late Imam Khomeini and the Islamic Revolution and to erase the black record of the hypocrites from the memory of this nation."
Ayatollah Hoseyni-Bushehri stated that 17,000 Iranians have been martyred by the People's Mujahedin of Iran (MKO) terrorist group and added that many important individuals have been assassinated and even children, women and the elderly have not been spared and today, they want to cleanse the image of the hypocrites. Unfortunately, domestic groups have coordinated with foreign groups in their plots against the Islamic Republic of Iran.
"We kindly warn you that these measures do not benefit you in this world nor the hereafter," he added.
The member of the Supreme Council of Islamic Seminaries said that on Wednesday, the Ministry of Defense showcased the "honourable" achievements of Iran's defense industries at an exhibition in Tehran and added that the Supreme Leader of the Islamic Revolution, Ayatollah Sayyed Ali Khamenei, visited this fair for two hours.
"Production of technology in the fields of defensive weapons, radar systems and various missiles demonstrates the abilities of the Islamic Republic," he said.
Ayatollah Hoseyni-Bushehri explained the security that Iran enjoys is due to three basic elements – the religious and revolutionary spirit of the people, the efforts of the armed forces, security and intelligence forces and self-sufficiency in the manufacture of defensive equipment.
In conclusion, the Friday prayer leader of Qom said that Iran has seen growth in regard to defense issues such that the enemies fear our rocket range. It has become clear that this nation has abilities and capabilities but has not taken the necessary steps in the economic and cultural arenas.
"We can achieve cultural and economic growth and prosperity and progress because we are a brave and developed nation," he stressed.