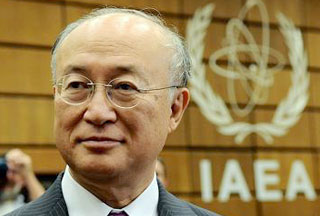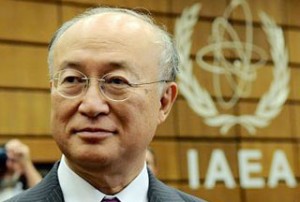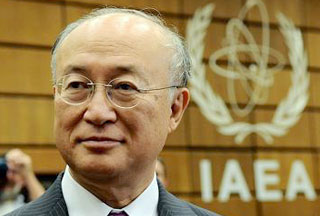 UN nuclear watchdog chief Yukiya Amano says new sanctions against Iran would force agency inspectors have a more difficult job in resolving the impasse.
"As Iran quite often declares, they don't want to act under pressure," Amano told DPA.
Iran says its program is directed for the civilian applications of the nuclear technology. The West, however, accuses the country of using the program as a cover for developing atomic bombs.
The White House currently is pushing for further punitive measures against Iran, which is under three rounds of UN Security Council sanctions resolutions.
The International Atomic Energy Agency (IAEA) has monitored Iran's activities in the past few years, and says there is no evidence of diversion in the country's nuclear work.
However, the agency has asked Tehran to increase its cooperation to resolve the nuclear standoff. It also wants Iran to sign the Additional Protocol.
"For now, a part of the comprehensive safeguards agreement is not implemented," Amano said.
In 2003, Iran signed the protocol and adhered to it for over two years. However, world powers pushed forward and referred Iran's nuclear case to the UN Security Council, which led to the adaptation of sanctions against the country.
Subsequently, the Iranian Parliament did not approve the measure as, Foreign Minister Manouchehr Mottaki says, it "did not create any confidence" between Tehran and the West.