Iran
IAEA chief won't share Iran nuclear documents with Congress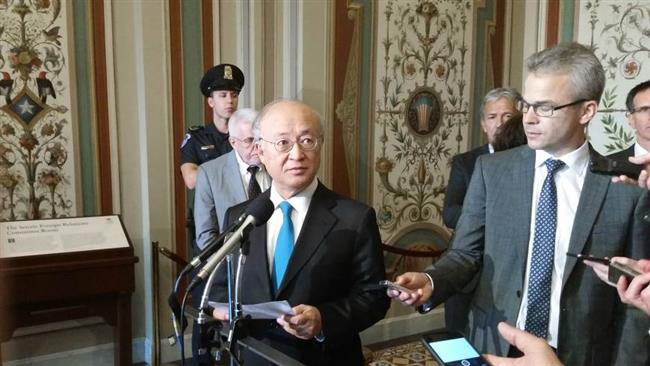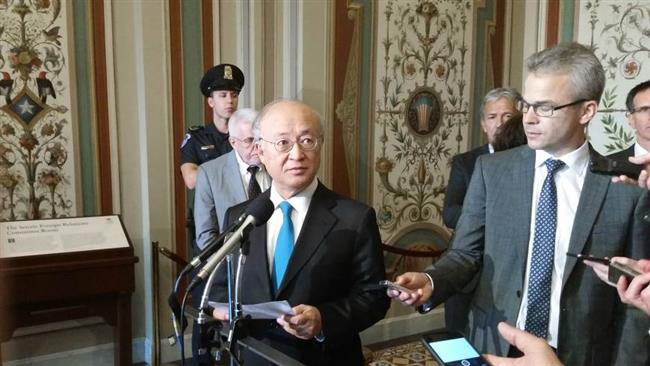 The head of the UN's International Atomic Energy Agency has refused to provide Congress a copy of the organization's nuclear inspection document with Iran despite harsh criticism from Republican senators.
During a meeting with members of the Senate Foreign Relations Committee on Wednesday, IAEA Director General Yukiya Amano told US senators he has a legal obligation to keep nuclear documents signed with Tehran confidential.
Amano traveled to the Capitol Hill to ease their concerns over the nuclear agreement.
"Imagine if a country provides me with confidential information … and I do not honor the commitment, no country will share information with us," Amano told reporters after the meeting.
"That is the case with the United States, too," he said. "We have a confidential agreement with the United States, and I cannot share it."
Republicans have criticized the Obama administration, saying Congress has not been given access to the documents.
However, American officials insist that these agreements are separate from the broader nuclear accord and say they do not have access to the documents in question.
Skeptics of the Iran deal were clearly disappointed with the IAEA official for not sharing the confidential documents.
"It was worrisome," Senator Bob Menendez, a leading critic of the nuclear deal, said of Amano's briefing.
Republican leaders in Congress said on Tuesday that the US House of Representatives will vote to reject the nuclear agreement in September, setting up a conflict with the Obama administration.
Most Republican lawmakers oppose the nuclear accord. However, they need a two-thirds vote in both chambers of Congress to override a presidential veto.