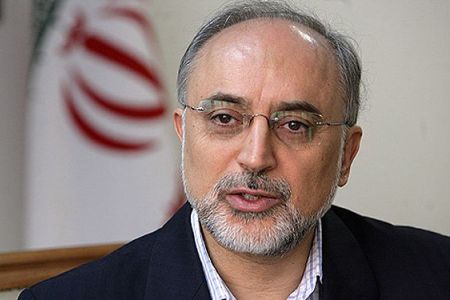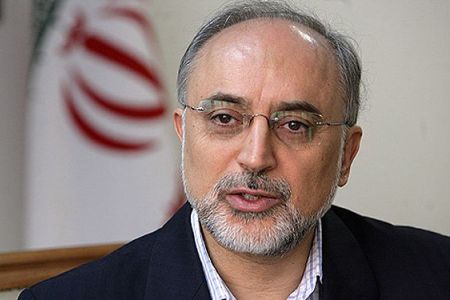 Iran's nuclear chief cautions the head of UN nuclear agency that he should not allow himself to be used as a political instrument for starting a war against Tehran.
Yukiya Amano's biased approach has raised the question in Tehran about whether he is "interested in providing a pretext for an attack against us," Head of the Atomic Energy Organization of Iran (AEOI) Ali Akbar Salehi said.
"Is Amano interested in associating his own name with war? Does he want to see the world beset by catastrophe?" Salehi queried in an interview with the German weekly Der Spiegel which was published on Monday.
"It is merely a friendly, but serious, warning that one should not allow oneself to be politically instrumentalized."
Salehi said Amano had failed to ascend to the post of IAEA chairman a number of times, because "many countries were concerned that he would yield to external pressure."
"Mr. Amano must be careful not to lose his legitimacy due to his partisanship for certain policies."
Salehi stressed that while Iran is "trying to accommodate the IAEA beyond what is required by our written obligations," Amano's apparent bias had caused opposition to a "flexible cooperation" with the agency to increase in Tehran.
"We will not accept the new tone," Salehi concluded.
Amano claimed in his February 18 report on Iran, which was released amid a US campaign to win international support for adopting sanctions against Tehran, that the IAEA had "concerns about the possible existence in Iran of past or current undisclosed activities" that could enable the Iranian military to develop a nuclear bomb.
His report came while the agency had in its previous reports confirmed the non-diversion of Iran's nuclear program.
Earlier in September, Amano released his latest report in which although the "non-diversion of declared nuclear material in Iran" was once again confirmed, Tehran was urged to "cooperate in clarifying outstanding issues," and also to "act strictly in accordance with the provisions of, and to ratify promptly, the Additional Protocol."
He also claimed Iran's decision to bar the agency's two inspectors would "hamper the inspection process."
Iran barred two IAEA inspectors from entering the country in June on grounds that they had leaked information to the media before the official issuance of the agency's report on Iran's nuclear program.