Iran
IAEA confirms Iran's nuclear commitment to nuclear accord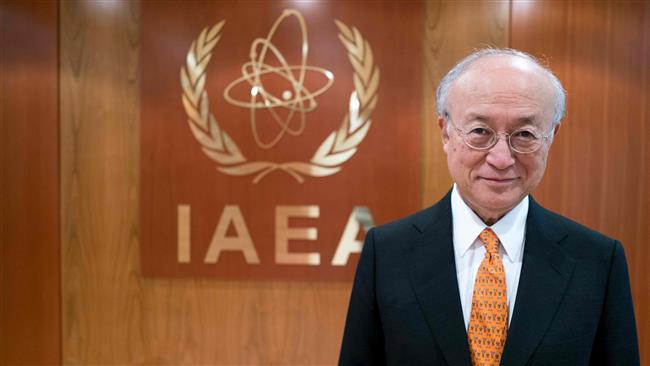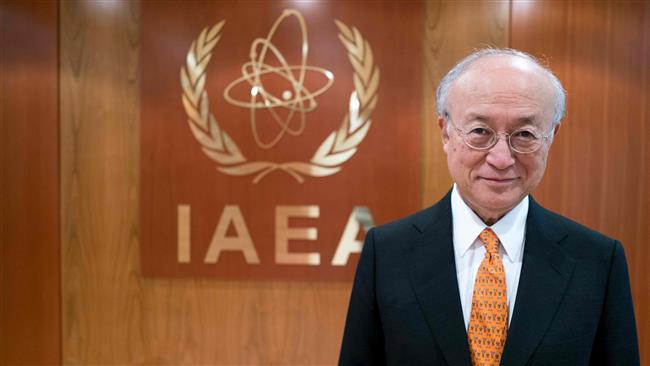 The International Atomic Energy Agency (IAEA) has once again confirmed Iran's commitment to the nuclear agreement with the P5+1 group of countries, saying Tehran has even gone beyond its obligations under the accord.
IAEA Director General Yukiya Amano made the announcement on Friday after talks with leaders of China, Russia, the US, the UK, France, Germany and the European Union about the agency's monitoring of Iran's nuclear-related commitments under the nuclear deal called the Joint Comprehensive Plan of Action (JCPOA).
Iran "is implementing not just its safeguards agreement with the Agency, but also its Additional Protocol" to the Non-Proliferation Treaty (NPT), which allows for snap inspection of nuclear facilities, said Amano in a statement following his meetings that took place on the sidelines of the Nuclear Security Summit in Washington.
"Transparency measures which go beyond Iran's obligations under its formal agreements with the IAEA have also been agreed," Amano added.
The nuclear agreement was signed between Iran and the five permanent members of the UN Security Council – the United States, France, Britain, China and Russia – plus Germany on July 14, 2015.
On the same day, a roadmap for "the clarification of past and present outstanding issues" regarding Iran's nuclear program was signed by Amano and Head of the Atomic Energy Organization of Iran (AEOI) Ali Akbar Salehi.
After the JCPOA went into effect on January 16, all nuclear-related sanctions imposed on Iran by the European Union, the Security Council and the US were lifted. Iran, in return, has put some limitations on its nuclear activities.
Tehran has agreed to provisionally apply the Additional Protocol as a confidence-building gesture under the country's nuclear deal with the P5+1.
The IAEA chief further said that "this is only the beginning of a process that will take many years."
Amano further praised the diplomatic efforts that culminated in a historic nuclear deal, calling for similar hard work in the implementation process of the JCPOA.
Since mid-January, when the JCPOA came into force, the agency has released monthly reports confirming the peaceful nature of Iran's nuclear activities and Tehran's commitment to the nuclear agreement.