Iran
IAEA delegation due in Iran on Monday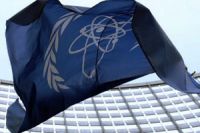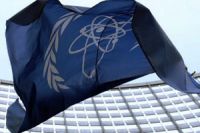 A delegation from the International Atomic Energy Agency (IAEA) is slated to visit Iran on Monday to discuss the implementation of the remaining nuclear transparency measures agreed in May between Iran and the agency.
According to IRNA, the high-level team, which will be led by Tero Tapio Varjoranta, the IAEA Deputy Director General and Head of the Department of Safeguards, is scheduled to arrive in the Iranian capital, Tehran, later on Monday.
Behrouz Kamalvandi, the Spokesman for the Atomic Energy Organization of Iran (AEOI), said the IAEA delegates are set to resume their discussions with the AEOI to resolve the outstanding issues regarding the enforcement of the two remaining transparency measures on Tuesday.
Iran and the IAEA signed a joint statement last November to outline a roadmap for mutual cooperation on certain outstanding nuclear issues.
On May 20, the two sides held a technical meeting within the Framework for Cooperation agreed in November 2013. During the meeting, they agreed to five practical measures which were to be implemented by August 25.