Iran
IAEA head meets with Iran nuclear chief in Tehran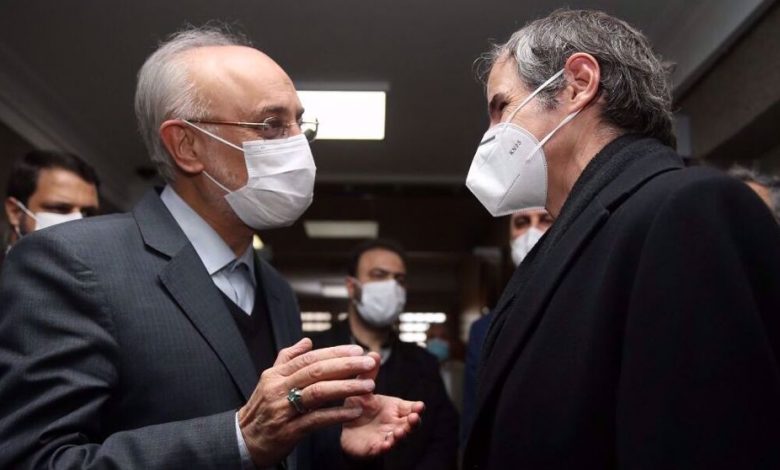 Director General of the International Atomic Energy Organization (IAEA) Rafael Grossi has held talks with Ali-Akbar Salehi, the head of the Atomic Energy Organization of Iran (AEOI), after arriving in Tehran.
Their talks on Sunday revolved around coordinating the simultaneous implementation of the IAEA's Safeguards Agreement and the Strategic Action Plan to Counter Sanctions, a law passed last December by the Iranian parliament.
Grossi was later to meet with Iran's Foreign Minister Mohammad Javad Zarif.
The head of the UN nuclear agency arrived in Tehran on Saturday, ahead of the expiry of a deadline which the Iranian parliament has set for the government to further scale back compliance with the 2015 nuclear deal if the US does not lift its sanctions. 
Tehran is expected to cease the voluntary implementation of the Additional Protocol to the Non-Proliferation Treaty's Safeguards Agreement, which allows the IAEA to carry out short-notice inspections in Iran.
The measure adds to Iran's previous steps away from the nuclear deal with the world powers, officially known as the Joint Comprehensive Plan of Action (JCPOA), in response to the US's unilateral withdrawal in 2018 and the other parties' failure to fulfill their commitments.
Iran says its steps are reversible if the United States practically lifts sanctions to revive the nuclear deal, but Washington remains non-committal.
In a post on his Twitter account on Friday, Grossi said he would "meet with senior Iranian officials to find a mutually agreeable solution, compatible with Iranian law, so that the @iaeaorg can continue essential verification activities in Iran."
"Looking forward to success — this is in everybody's interest," he added.
The administration of President Joe Biden has indicated willingness to return to the agreement, but it has been dragging its feet on taking any meaningful measure to undo the former US government's wrongs.