Iran
IAEA inspectors' visit proves Iran's transparency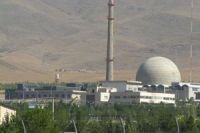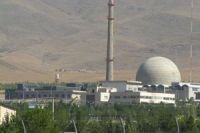 A senior Iranian parliamentarian said the visit of the International Atomic Energy Agency (IAEA) inspectors to Arak heavy water facility indicates Iran's transparency in its peaceful nuclear activities.
Asafari who sits on the National Security and Foreign Policy Committee of Iran's Majlis told IRNA on Monday that the IAEA inspections to the Arak site also proves Iran's sincerity in stating that its nuclear activities are peaceful and clean.
He said the inspections of the IAEA experts to the Arak heavy water site on Sunday found no activities there in contrast with the Non-Proliferation Treaty.
The MP added that the visit which was fixed by Iran's Supreme National Security Council and is the outcome of the recent nuclear agreement reached between Iran and the 5+1group in Geneva underlines the peaceful nature of Iran's nuclear program.
He noted that the IAEA has already equipped Iran's nuclear sites with surveillance cameras which is a sign of Iran's transparency regarding its peaceful nuclear activities.