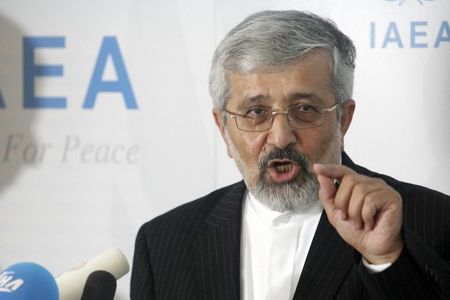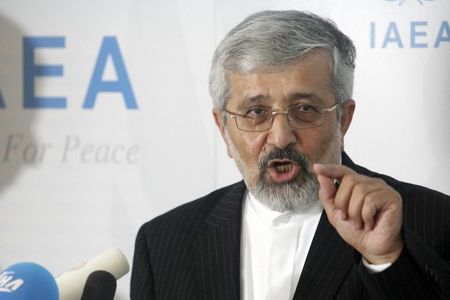 Iran's ambassador to the International Atomic Energy Agency (IAEA) has urged the nuclear body to switch its focus from Syria's atomic work to Israel's nuclear arsenal as the real cause for concern.
Ali Asghar Soltanieh said that Iran was deeply concerned about the IAEA's verification measures which, he said, have shifted focus from Israel's nuclear work as the "real threat" to Syria, IRNA reported on Friday.
"Those members of the [UN] Security Council that cry foul over Syria have turned a blind eye to the Israeli regime whose nuclear arsenal is the real threat against peace and security of the region and the world," he said.
Soltanieh added that it was Israel which was to blame for attacking Syria, arguing that no attack was justifiable under the IAEA Statute and it amounted to the violation of international law.
"The Zionist regime of Israel violated the UN Charter and international regulations and law by attacking Syria," he said, adding that it was ironic that Israel was not admonished while Syria, which was the victim of the attack, became the target of more resolutions and sanctions.
In September 2007, Israeli warplanes destroyed Syria's al-Kibar military site accusing the country of harboring a nuclear reactor there — a claim rejected by Syria.
Soltanieh then accused Israel and its allies of having engaged the IAEA in a made-up scenario by raising "false accusations" against Syria.
"Then, the aggressor and its supporters made up a scenario using false accusations and engaged the agency in it," he went on to say.
Regarding Syria's cooperation with the agency over verification activities, Soltanieh said that Syria had not signed the Additional Protocol and therefore was obliged only to implement the Comprehensive Safeguards Agreements, reiterating that voluntary moves should not be interpreted as binding.
In a statement to the IAEA Board of Governors on Thursday, IAEA Director General Yukiya Amano said that "Syria has not cooperated with the agency since June 2008 in connection with the unresolved issues" related to the al-Kibar site and some other locations.
"As a consequence, the agency has not been able to make progress towards resolving the outstanding issues related to those sites," Amano added.
Amano called for more cooperation regarding the agency's verification measures in general as well as more access to relevant information and locations related to the site.
Soltanieh said that the IAEA needed to look for the source of contamination in Israel, urging the body to compile a report on Israel's missiles that destroyed the site before Tel Aviv wipes out the evidence.
Syria says the missiles that destroyed the building at the site were the source of the uranium particles. Israel rejects Syria's claim.