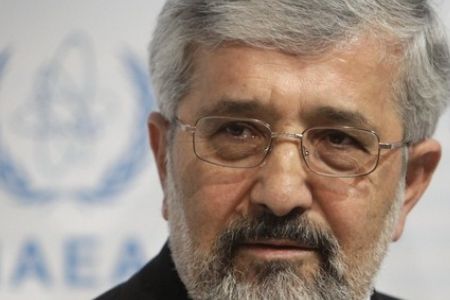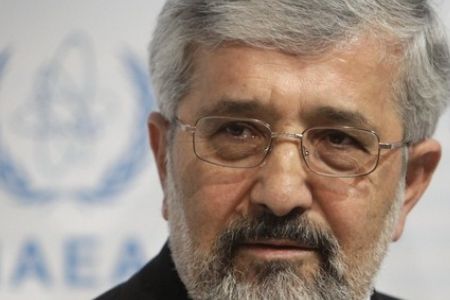 Iran's envoy to the International Atomic Energy Agency says Tehran and most of the IAEA member states will not allow the UN Security Council to "dictate" to the agency.
"IAEA Director General [Yukiya Amano] has unprecedentedly copied parts of the illegal UN Security Council Resolution 1929 [against Iran]," Ali Asghar Soltanieh said in his speech to the IAEA Board of Governors in Vienna on Wednesday.
"Entering into the political games of certain countries is not a right method for reporting by an independent specialized agency. By adopting such wrong approach the agency has definitely deviated from its Statute, damaged its credibility and called into question its independence."
Soltanieh went on to say that the IAEA is neither a subsidiary of the UN or UNSC, nor is Amano the subordinate of UN Secretary General [Ban Ki-moon], adding that Iran will not allow the UN bodies to influence the agency.
"It should be noted that requests [by the agency] based on the Additional Protocol beyond the provisions of the NPT (Nuclear Non-Proliferation Treaty) Comprehensive Safeguards and under the pretext of the illegal UNSC resolutions… are not legitimate and therefore not acceptable."
Referring to Amano's latest report on Tehran's nuclear program, Soltanieh added that although "the agency continues to verify thee non-diversion of declared nuclear material in Iran," it seems that the report has adopted unusual wording with regard to the safeguards obligations due to "outside pressures."
The Iranian envoy went on to say that the report contains "extensive details" about the "ordinary technical activities" in the framework of Iran's peaceful nuclear program which contradicts the principle of protecting "sensitive information of member states."
"I wonder why the director general deprives member states of the technical information on the enrichment [activities] in other countries especially those who possess nuclear weapons or other members of Nuclear Non-Proliferation Treaty, including Japan."
"This is an enigma," the Iranian envoy said, adding that such technical details about Iran's nuclear activities prove that the IAEA has had "full access to all nuclear material and facilities" in Iran, therefore claiming that "Iran has not provided necessary cooperation is both incorrect and misleading."
Pointing to violating the principle of protecting sensitive information by the agency's employees, that leaked information on Iran's nuclear program to a Western news agency Soltanieh said Amano "assured me that investigations are being carried out by internal investigator, and we will be informed as soon as possible."
However, Soltanieh added, Amano informed us that they had not been able to identify the source of leaked information and there was no evidence that the Secretariat's officials were responsible.
"These statements are not acceptable at all, because information published by the mentioned news agency were exactly the same [information] that had been confidentially handed to the agency's inspectors."
The Iranian envoy added that the agency had openly stated that their news source was one of the agency's employees.
"New investigations must immediately begin, and the agency should file a complaint against the mentioned news agency for the misbehavior that damaged the mutual trust between the Secretariat and the member states and the agency's credibility."