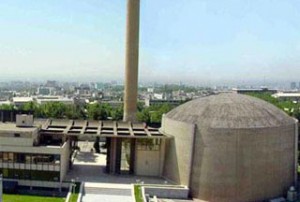 The International Atomic Agency (IAEA) says it has not been officially informed of Iran's plans to build new enrichment facilities.
The Iranian government on Sunday tasked the country's Atomic Energy Organization (AEO) with building 10 more nuclear enrichment sites. The construction of five of the requested enrichment facilities should be started over the next two months.
The international nuclear watchdog on Tuesday said it was "aware through media reports of Iran's announcement that it intends to build 10 new uranium enrichment facilities."
"Iran has not yet informed the agency directly of its decision. The agency will be seeking clarification from Iran on its announcement," the IAEA spokeswoman Gill Tudor said.
According to a report published on the Iranian president's website, the request for the construction of the new sites comes as the Iranian government is expected to provide the country's power plants with 20,000 megawatts of electricity for domestic use.
The decision, which was made during a Sunday cabinet meeting, comes as President Mahmoud Ahmadinejad argued that the country is in need of 500,000 centrifuges for generating the cited amount of electricity.
The requested nuclear sites are expected to be as large as Iran's enrichment facility in the central city of Natanz.