Iran
"IAEA Report Timed to Derail Iranian Influence"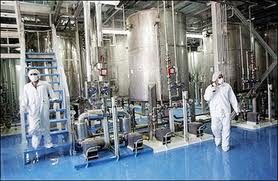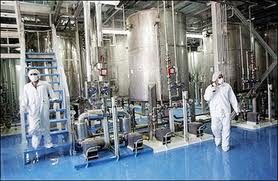 Iran has dismissed as "politically motivated" a recent IAEA report accusing it of ramping up uranium enrichment. The director of the University of Tehran's Institute for North American and European Studies told Russia Today news website the report's timing is no surprise.
Iranian lawmakers were quick to reject the highly critical International Atomic Energy Agency report – released Thursday – which was published just as Tehran was hosting representatives from some 120 nations for the Non-Aligned Movement (NAM) summit. Iranian lawmaker Kazem Jalali said the report was intended to "overshadow the meeting in Tehran.
"It seems that this report is a scenario for psychological warfare, because Iran was able to show its authority and international position at the NAM summit," Jalali, a member of Iranian Parliament's national security and foreign affairs committee, added.
The IAEA report said Iran's stockpile of uranium that's been enriched to 20 per cent – the threshold for "weapons-usable" quality – has jumped from 159 pounds to 255 pounds since May.
The report further said that the number of centrifuges at the underground uranium enrichment facility at Fordow, near the city of Qom, more than doubled, from 1,064 to 2,140, in the same period, although the new machines were not yet operational when the report went to press.
In many ways the agency represented what the Supreme Leader Grand Ayatollah Khamenei called the "overt dictatorship of the United Nations," Eric Draitser, a geopolitical analyst for stopimperialism.com, told RT.
"The IAEA is always led by the US-produced think-tank individuals like [IAEA Director General Mohamed] ElBaradei or his predecessors, who will inevitably execute the agenda of the Western powers regardless of whether it contravenes international law," he said.
With the Supreme Leader insisting before the NAM summit on Thursday that acquiring nuclear weapons was a "big and unforgivable sin," Professor Sayyed Mohammad Marandi, who heads the University of Tehran's Institute for North American and European Studies, said the report is just another Western ploy to undermine Iran internationally as the drive to isolate the Islamic Republic economically and politically falters.
Speaking to RT, Marandi said the report timing is highly suspicious because the non-aligned movement conference in Tehran has been highly successful.
"Instead of Iran being isolated, the United States has become isolated, since it opposed senior figures going to Tehran and many major world leaders have come to the country," he stated.
"The president of Egypt came to Iran, which is a political earthquake… And the report is misleading in many ways."
Addressing the Zionist threats against Tehran, Marandi pointed that any attack on Iran would not be in the interest of the United States, the Europeans and the Zionist regime, because it would be seen as an aggressor, in addition to the major harm it will cause for the global economic situation.
"However, if the Americans try to intervene on behalf of Israel, then I believe we will have a major conflict in the Persian Gulf region. Oil tankers, oil installations, gas installations, all of this would probably be destroyed," Marandi said, adding that "the Persian Gulf is a small gulf, and the Iranians have very long borders. So they are prepared to defend themselves, and I think the Americans know this."