Iran
IAEA reports, proof of Iran honesty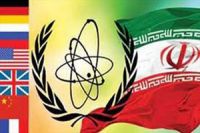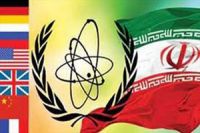 A political analyst tells Press TV the UN nuclear body's reports on Iran, including the very recent one, prove that the Islamic Republic has honored the interim nuclear deal it signed with six world powers late last year.
Nader Baqerzadeh said in an interview with Press TV "The IAEA has been saying all along that Iran has honored the agreement that was made in November, that is the Joint Plan of Action (JPOA). This is something they have repeated over and over since the past several months."
alluding to the terms of the Geneva agreement, he added "I think the payments to Iran were based on the IAEA saying that those conditions have been met and that 20-percent enriched uranium had been diluted, and the other conditions that were set forth for Iran to accomplish have been met."
Following the November 2013 interim nuclear deal between Iran and the five permanent members of the UN Security Council plus Germany, Tehran would have access to its USD 4.2 billion in frozen funds globally. The Central Bank of Iran (CBI) has so far received six portions of the frozen oil revenues.
Under the deal, Iran undertook to limit certain aspects of its nuclear program in return for some sanctions relief.